05.05.2020
München, 5. Mai 2020 – msg wurde für seine herausragenden Leistungen als SAP-Partner mit einem SAP Pinnacle Award 2020 in der Kategorie SAP Solution Extensions Partner of the Year – Digital Core ausgezeichnet. Dies gab das Unternehmen heute bekannt. Mit den Auszeichnungen würdigt SAP jährlich Partner, die sich besonders um die Entwicklung und den Ausbau ihrer Zusammenarbeit mit SAP verdient gemacht haben und Kunden dabei unterstützen, ihr gesamtes Potenzial zu nutzen. Auf der Grundlage von Vorschlägen von SAP-Vertriebsmitarbeitern, Feedback der Kunden und verschiedenen Leistungskennzahlen wurden Finalisten und Preisträger in 34 Kategorien ausgewählt.
"Partner sind das Herz und die Seele unserer Vision vom Intelligenten Unternehmen und spielen für unsere Kunden eine wichtige Rolle bei der Umsetzung dieser Vision in die Realität. Wir freuen uns darauf, unseren Kunden mit unserem dynamischen und erfolgreichen Partnernetzwerk gemeinsam zum Erfolg zu verhelfen – jetzt und in Zukunft", betont Christian Klein, SAP CEO.
"Wir freuen uns sehr, das zweite Jahr in Folge mit dem SAP Pinnacle Award ausgezeichnet worden zu sein", sagt Bernhard Lang, msg-Vorstandsmitglied. "Die Partnerschaft mit SAP ist ein sehr wichtiger Eckpfeiler und Erfolgsfaktor in unserer Gesamtstrategie. Als SAP Solution Extensions Partner arbeiten wir stets daran, innovative Branchenlösungen voranzutreiben und damit einen deutlichen Mehrwert für SAP und unsere Kunden zu schaffen."
msg verfügt über 40-jährige Erfahrung in der Entwicklung innovativer Lösungen und pflegt seit mehr als 20 Jahren eine enge und vertrauensvolle Partnerschaft zu SAP. Die starke Branchenexpertise der msg, insbesondere im Bereich der Financial Services, und die hervorragende Zusammenarbeit mit SAP haben eine ganze Reihe gemeinsamer Versicherungs-Branchenlösungen hervorgebracht, darunter SAP S/4HANA for financial products subledger sowie andere Kernanwendungen, Finance- und Risk-Anwendungen, Analytics- und Customer-Experience-Plattformen. Die Lösung SAP Profitability and Performance Management wird von einer Vielzahl von Branchen genutzt, um eine schnelle Rentabilitäts- und Kostenanalyse mit minimalem IT-Aufwand zu erstellen.
Von‌ ‌mehr‌ ‌als‌ ‌21.000‌ ‌Partnern‌ ‌weltweit‌ ‌wurden‌ ‌nur‌ ‌27‌ ‌Partner‌ ‌für‌ ‌die‌ ‌SAP‌ ‌Pinnacle‌ ‌Awards‌ ‌ausgewählt,‌ ‌die‌ ‌sich‌ ‌durch‌ ‌ihren‌ ‌Fokus‌ ‌auf‌ Wertschöpfung,‌ ‌exponentielles‌ ‌Wachstum‌ ‌und‌ ‌Vereinfachung‌ ‌auszeichnen.‌ ‌Diese‌ ausgezeichneten‌ ‌Partner‌ ‌besitzen ‌die‌ ‌Fähigkeit,‌ ‌die‌ ‌Geschäftsanforderungen‌ ‌der‌ ‌Kunden‌ ‌zu‌ ‌verstehen,‌ ‌einen‌ ‌unübertroffenen‌ ‌Mehrwert‌ ‌zu‌ ‌liefern,‌ ‌Lösungen‌ ‌anzubieten,‌ ‌die‌ ‌die‌ ‌Komplexität‌ ‌reduzieren‌ ‌und‌ ‌sie helfen‌ ‌jedem‌ ‌Kunden,‌ ‌zu‌ ‌einem‌ ‌Best-Run-Business‌ ‌zu‌ ‌werden.‌
Mit den SAP Pinnacle Awards würdigt SAP herausragende Leistungen von Partnern, die großen Wert auf Teamarbeit legen und durch innovative Konzepte Kunden neue Wege zur Umsetzung ihrer Ziele aufzeigen.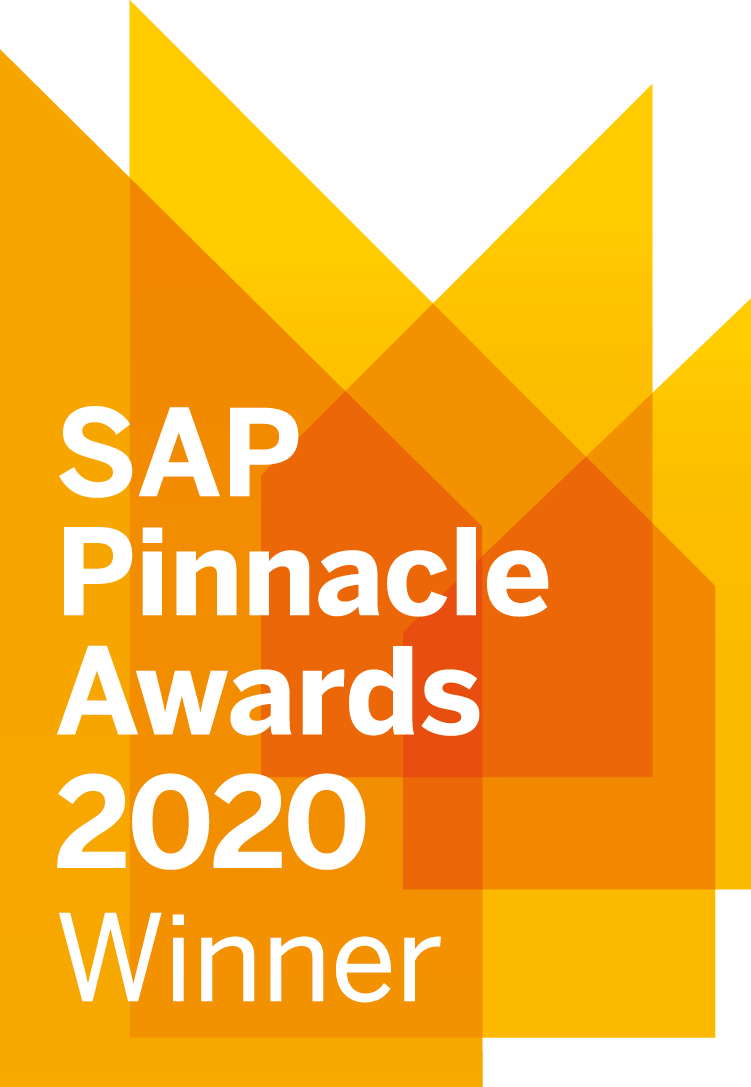 Nähere Informationen zu den SAP Pinnacle Awards sind unter https://www.sap.com/partner/find/award-winners.html zu finden.