Standardisierte Lösungen gegen Kosten- und Wachstumsdruck
Angesichts des steigenden Kosten- und Wachstumsdrucks setzen immer mehr Erstversicherer auf standardisierte Lösungen für ihre Kernprozesse, wie Bestandsführung, Schadenmanagement und Produktmanagement.
Als langjähriger Entwicklungspartner von SAP stehen Ihnen unsere Expertinnen und Experten mit kompetenter Beratung und umfassendem Service rund um die Themen Entwicklung, Implementierung und Integration von SAP-​Lösungen zur Seite. Selbstverständlich begleiten wir auch die Integration von Non- SAP-Lösungen. Wir beraten Sie gerne!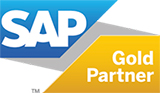 Haben Sie Fragen?
Oskar Zodel
Geschäftsführer
msg systems ag Schweiz
+41 43 388 62 20
Unser Leistungsangebot für Erstversicherer
Wir führen IT-Audits zur Bedarfsanalyse durch, beraten Sie bei der Entwicklung einer zukunfts-
sicheren IT-Strategie und unterstützen Sie bei der Auswahl geeigneter Software und Methode sowie bei der Optimierung und Standardisierung weiterer Geschäftsprozesse.
SAP Policy Management (FS-PM und FS-PM Auto)
Implementierung der Bestandsführungssysteme SAP FS-PM und SAP FS-PM Auto für die Sparten SHU und Leben sowie Kraftfahrt
SAP Collections and Disbursements (FS-CD)
SAP Claims Management (FS-CM)
SAP-S/4HANA-Transformation
SAP Commission Management (FS-ICM)
Product Management (msg.PM)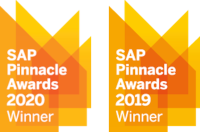 "SAP und msg sind seit 1998 partnerschaftlich eng verbunden, insbesondere im Bereich Co-Innovation. Mit unserem Leistungsspektrum decken wir alle Facetten eines Full-Service-SAP-Partners ab: Von der Lizenzberatung, dem Vertrieb der SAP-Software und Cloud-Lösungen über Consulting- und Implementierungsleistungen, Application-Management-Services bis hin zur Entwicklung von SAP-Branchenlösungen sowie Add-ons, die das SAP-Portfolio ergänzen. Durch unsere über viele Jahre gewachsene Partnerschaft können wir unseren Kunden SAP-Anwendungen als End-to-End-Lösungen aus einer Hand anbieten – und das weltweit."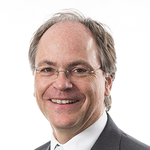 Andreas Fisch
Leiter Global Alliance Management


#msgInsuranceInsights
In unserer aktuellen Serie #msgInsuranceInsights sprechen Expertinnen und Experten der Versicherungswirtschaft über die großen Trends, Herausforderungen und Fragen der Zukunft. Dr. Robin Kiera, Autor, Redner und renommierter Versicherungs-Influencer, interviewte dafür Robert Cummings, Global Head of Financial Services Industries, SAP SE, zum Thema "Partnerschaft mit msg" auf der inscom.
Robert Cummings, Global Head of Financial Services Industries, SAP SE zum Thema "Partnerschaft mit msg"
SAP-Kompetenz in der msg
0
Expertinnen und Experten
0
erfolgreiche SAP-Projekte
0
Erfahrung in SAP-Projekten
Das sollten Sie nicht verpassen
Gerne begleiten wir auch Sie mit unserem ganzheitlichen Ansatz effizient und agil auf Ihrem Weg durch die digitale Transformation zum intelligenten Unternehmen!
Wir sind ausgezeichnet und zertifiziert
Auszeichnungen