Take control with a one-stop check using msg.BPC to validate the integrity of your business partners.

Watch our video to learn how to quickly and easily do a one-stop integrity check. Protect your business against bribery, corruption, money laundering, financial and trade sanctions, and the financing of terrorism by scanning an integrated company database and sanctions lists.
Get in touch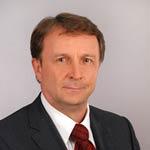 Bruno Major
Executive Vice President
Solution Consulting
msg.BPC is reliable, effective and efficient
msg.BPC integrates all required verifications. Rather than having to search for company information manually and then matching data against available databases, users can now use msg.BPC to automate this process. At the click of a mouse, you can start the verification process within any application.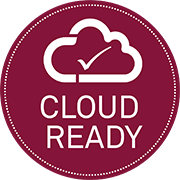 You can trust in our security!
We regularly conduct security source code reviews and penetration tests to ensure that potential vulnerabilities, especially those found in OWASP Top 10, are identified.
The assessment results can be continuously monitored. In the event of critical changes to company or watch list data, an alert is sent to notification email addresses.
Comprehensive company information
Screening results against watch lists
Due diligence assessments
Documentation audit trails
Company database
msg.BPC is available for data searches in the Orbis database of Bureau van Djik (requires license). Other company databases can optionally be integrated.
Watch list database
msg.BPC is available for data searches in the Dow Jones Factiva watch list (requires license). Other watch list providers may also be integrated.
In-house applications
msg.BPC start up utility allows relevant data to be marked in all applications and to be transferred into the BPC process. If needed, a start script can be embedded into in-house applications.
Due diligence – from search to approve


1
Search
Intelligent and error tolerant
Up to 200 million company data records worldwide
Search by company name, country and city


2
Import
Address, contact data and legal form
Industry and sector information
Company statistics
Share structures
Beneficiaries
Company status and more


3
Check
Sanctioned person/organizations
Politically Exposed Persons (PEP)
Relatives or Close Associates (RCA) of PEPs
Negative news and adverse media


4
Assess
User-configurable due diligence questionnaire
Analysis of risk situation
Transparent decision-making process


5
Approve
Risk-free cases can be automatically approved
Critical cases can be integrated into an approval workflow