First and foremost, projects must be successful (meeting requirements for specifications, schedule and costs). At the same time, however, they must also meet regulatory requirements, flexibly accommodate changes and take into account the interests of project team members and stakeholders. In addition, their complexity is increasing due to a more complex environment (technical and business), the speed of change and also the implementation approaches such as cascading, hybrid and agile project management.
Besides sector know-how and technical expertise, another key factor in the success of projects is, in particular, the competence to select the right method, to adapt it to the environment and situation and finally implement it in an efficient and targeted manner. We, as msg, have established these competences in project management as an independent area of expertise in our organization.
On this basis, we offer you the entire range of services in the area of project management:
Project and Program Management
We support you in the management of your projects and programs with comprehensive services and guarantee the highest level of quality. Our experienced and knowledgeable project managers advise, train and coach your employees and take responsibility for the results. In addition, we bring in experts in the fields of analysis, requirements engineering, ideation, user experience and change management, among other things, In project and program, we are guided by our clearly defined procedures "Fit for Project" - PROject FIt (PROFI). This approach takes into consideration all project management requirements across all phases - from initialization to operation (keyword BizDevOps). Overview of our services:
Management of (IT) projects and programs in agile, waterfall approach or in mixed form as projects with hybride implementation also in a ProjectLead as a Service (PLaaS) model
Implementation of ProjectStart workshops based on the ProjectStart-Circle and using msg ProjectBoard online or onsite
Support by Project Offices by our MultiProject Offices or by ProjectOffice as a Service (POaaS)
Project management trainings or facilitation and support with topics such as risk or stakeholder management (also see our msg.EducationCenter training offers)
PM sparring of project and program leads
Project implementations in the context of EnterpriseAgileFrameworks such as SAFe, LeSS, Spotify etc.
Execution of stakeholder and communication management including change management
Risk-based management of projects and programs
Execution of quality management and project controlling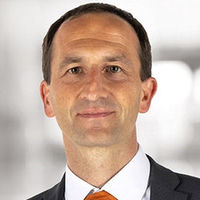 Do you have any questions? Please feel free to get in touch.
Project Audit and Quality Management
Particularly extensive, time-critical or business-critical projects always involve risks - but also offer opportunities. There are therefore many reasons to conduct a project audit. This may be to check whether there is potential for optimization in project management, whether the direction is still right when parameters are changed or whether there are unused opportunities.
In addition to analyses, reviews, retros and project audits, we ensure that all compliance and quality management requirements are met in the execution of your projects from the outset. To do so, we offer a comprehensive range of services for quality assurance:
Project auditing
Identification and assessment of project risks
Execution of project audits and also project phase reviews, lessons-learned session and, in the agile environment, also retros with the team
Assessment of process quality, for example according to the reference models of Capability Maturity Model Integration (CMMI)
Support of continuous process and procedure improvement
Review of development results
Establishment of professional project and program management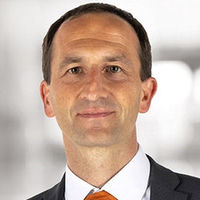 Do you have any questions? Please feel free to get in touch.
Project Management Office (PMO)
At a certain level of complexity, setting up, implementing and establishing concepts and methods in the scope of project management can no longer be carried out by project management alone. For this reason, it is beneficial to establish a professional Project Office (PO, MultiProject Office or as ProjectOffice as a Service, POaaS), especially for large projects and extensive programs. This ensures process stability and enables project management to focus on project or program management tasks that cannot be delegated.
At cross-organizational level, the parties involved can establish uniform processes, methods and tools for an area or an entire company by setting up a Project Management Office. Employees are prepared for managing projects through systematic training, coaching and regular exchange of experience.
Our range of services in the area of Project Office and Project Management Office:
Setting up and implementing a Project Management Office including multi-project and portfolio management
Introduction of uniform project management procedures also for hybrid and agile projects
Application of project management standards such as GPM/IPMA, PMI/PMBoK, Prince2, V Model XT, Scrum
Systematic identification and analysis of risks within a project portfolio or a multi-project/multi-program context
Setting up program structures including a Program Office
Setting up a Project Office as a service (MultiProject Office)
Training and coaching for project managers and agile masters (scrum masters)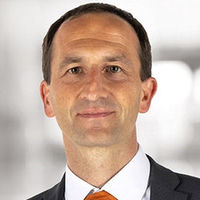 Do you have any questions? Please feel free to get in touch.
René H. Warweitzky
Head of Center of Competence
Project Management and Agility
msg Research

+49 172 262 1143
rene.warweitzky@msg.group