easyFinder - the smart app, also for your store!
Make it easier to find the product you want in your store - with easyFinder, the smart app. easyFinder combines indoor navigation with augmented reality. With the help of artificial intelligence, finding your way around indoors is child's play. Your customers can install the app quickly and easily on their smartphones, without any additional hardware. And there are many expansion options: Learn more about the behavior and needs of your customers and use easyFinder for offers and discounts. Contact us, we will be happy to advise you!
Do you have any questions?
Guiding the customer through the store
The challenge:
The customer in the store is looking for an item
Asks an employee → Employee has to interrupt work
Wanders the aisles → frustrating shopping experience
The solution:
The easyFinder app on the customer's smartphone knows the store and the location of all items.
The customer's position in the store is determined with the help of the camera image. No additional hardware is required!
The customer is navigated to the product using augmented reality and a store map.
Indoor navigation & augmented reality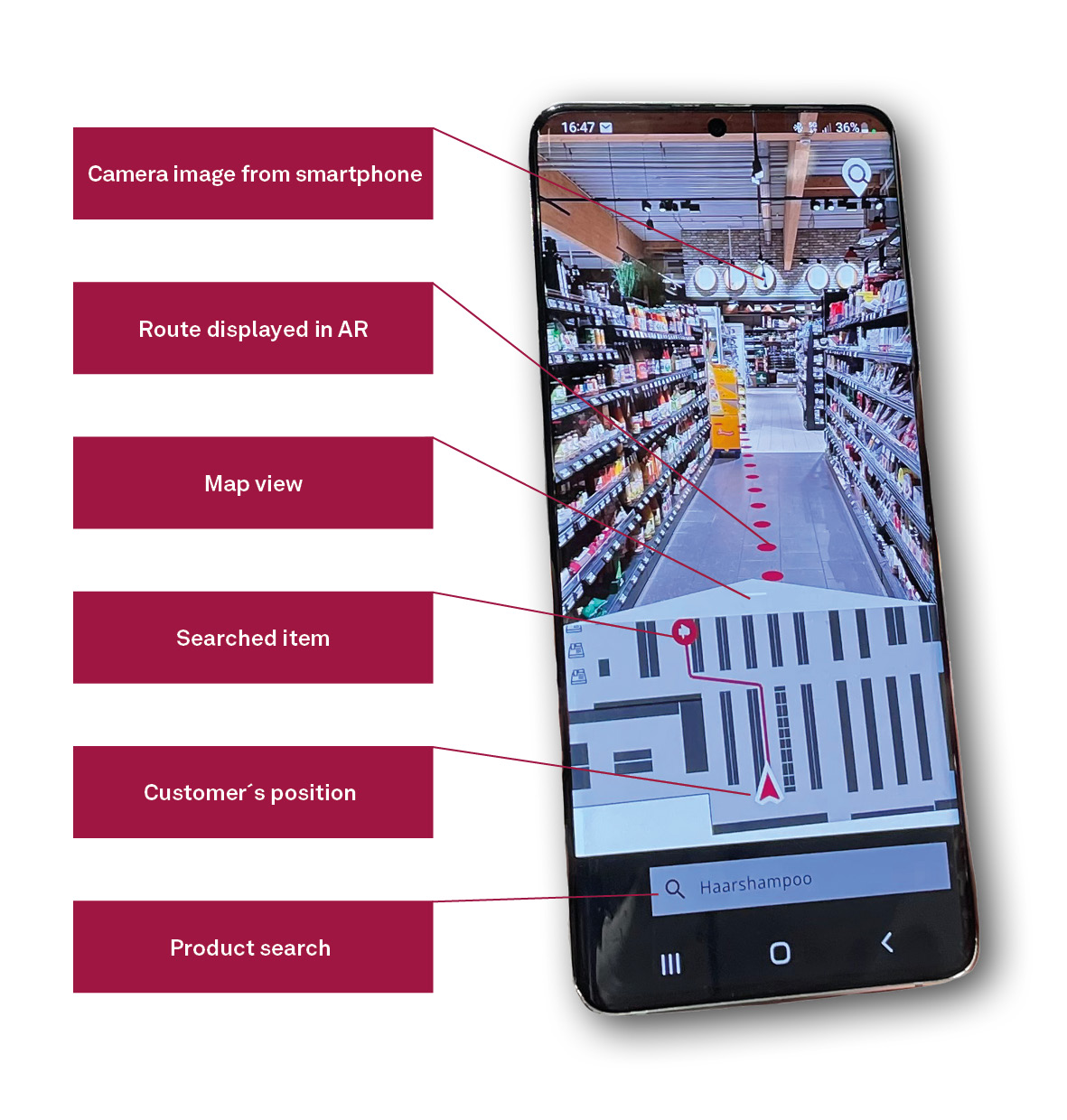 Our proposal:
The solution can be used as a standalone app or integrated into an existing app.
Many enhancement options:

Analysis of customer behavior
Cross-selling
Offers and discounts
Shopping list
Do you have questions or need more information about the easyFinder app?