SAP Meat and Fish Management by msg
SAP Meat & Fish Management by msg optimizes the end-to-end processes along the entire value added chain of meat and fish.

SAP Meat and Fish Management by msg has been specifically designed to plan, control and trace the processing of meat and fish from the receipt to the finished product. In this way, the SAP industry solution brings efficiency and transparency to the multi-layered planning, production and sales processes and increases the competitiveness of companies in the meat and fish industry.
SAP Meat and Fish Management is also available as cloud product and is part of the SAP RISE price list.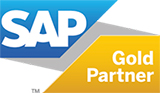 Operationalization know-how of corporate strategies in business processes and organization
Supplementation of SAP S/4HANA with specifics for the food industry as well as the dairy, meat and fish industry
Proven tools, reference processes and best practices for the consumer goods and food industry
Own SAP-based msg products and solutions as a supplement for your cloud strategy
Years of experience in large projects with heterogeneous teams
25 Jahre Erfahrung mit SAP S/4HANA und SAP ECC Projekten: Neueinführung, Migration, Roll-out, Transformations, Carve-Out
In-depth expertise from process design to SAP implementation
Companies of the food and consumer products industry benefit from our long-term experience. When can we help you?