Globalized markets, considerable fluctuations in raw material prices, growing consumer expectations, regulatory requirements and increasing digitalization are making the food and beverage market even more dynamic and complex.
As a result of these challenges, food manufacturers must make their production more efficient, automate their processes and establish effective networks with their customers, partners and vendors. Our expert strategic consulting and intelligent IT solutions allow us to support you along your entire value chain, from the receipt of raw goods to the sale and delivery of the product, while also ensuring maximum efficiency and transparency in your processes.
SAP Dairy Management by msg
SAP Dairy Management by msg is a standard software solution for dairy producers. Both high-performance and scalable, it covers the entire production process used in the dairy industry, from raw milk procurement and processing to delivery to wholesalers and retailers. It also includes several planning and controlling tools. The solution is based on the long-established and widely-installed industry solution FELIX® by GKC Dr. Öttl & Partner – Dairy and Food Consulting AG. msg has been actively involved in furthering the development of the solution; ensuring business requirements are met and SAP standards and guidelines are observed.
SAP Meat Management by msg
Further information?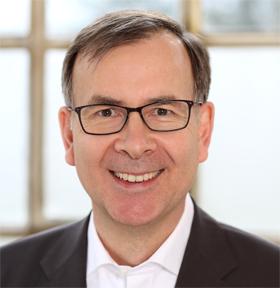 Dr. Matthias Haertinger
Business unit Food
+49 152 260 354 12
matthias.haertinger@msg.group
Portfolio
Dairy Industry

Production planning and control
Raw materials quantity calculation incl. content differentiation
Raw materials and performance controlling
Staff and capacity controlling
Activity-based accounting
Operations controlling
Planning, forecasting, simulation

Meat Industry

Production planning and management
Push / pull planning (availability and demand oriented)
Balancing: optimized planning to balance availability and/or demand
Breeding
Slaughtering
Butchering
Production
Packaging, labeling
Order picking
Meat-specific controlling
Data entry and shop floor integration (all kinds of devices, SPS, etc.)
User-friendly and high-performance processes along all production lines
msg in the Food Industry
msg systems und msg global solutions
msg systems und msg global solutions
Development, porting and integration of solutions, as well as support during BI/BO projects.
Plaut
Plaut
Industry-specific, SAP-based ERP solutions.
Softproviding
Softproviding
Development and integration of solutions for the seamless management of complex production chains in the meat industry.