As an international group of companies, we at msg are creating added value in the digitized world by giving top priority to people, whether customers, employees or users of our solutions. To achieve that, we build on 40 years of industry expertise and the creative and solution-driven entrepreneurial spirit that has always been our hallmark. We also draw on the diversity within our group of companies, from the initial idea through to the application. From this holistic view, we use the entire offering of our group like an intelligent swarm that constantly regroups depending on the task at hand. This is also expressed in our slogan "value – inspired by people".
With over 9,000 experts in 32 countries, we are represented in the world's most important markets. Long-term partnerships strengthen our pulling-power and ensure sustainable success. Because sustainability - in all aspects of our business activities - is a decisive and guiding value for us.
We are trailblazers in a world full of information. Our ideas and solutions open up new opportunities for our customers, while driving development in their industries. Our actions are in line with our values. We take our responsibility for our customers and employees, as well as for our companies and toward society seriously.
Facts & Figures
Facts & Figures
Bundled Competence – Holistic Services
Competencies & Services
Industry Expertise

As an industry specialist, we are well-versed in the structures, trends and challenges of a multiple of industries. As a result, we are able help companies in the following industries identify trends faster, increase their productivity and prepare for digitalization: Automotive, Banking, Consumer Products, Food, Healthcare, Insurance, Life Science & Chemicals, Manufacturing, Public Sector, Telecommunications, Travel & Logistics and Utilities.

Consulting Competence

The wide-ranging competences found throughout our group of companies flow into our strategic consulting: our industry expertise, our sound technology know-how, as well as our experience in business, strategy and IT consulting and digital business. That is why our consulting has earned the title of "intelligent". Our individual, well-focused consulting gets to back on the track to success.

Technology Know-How

In the age of digitalization, IT is more of a business enabler than ever. We turn your IT into a pacesetter: with sound technological and method competence, as well as a wide spectrum of forward-looking IT solutions and services, whether for modern enterprise architectures, ITC integration or digital transformation, just to name a few.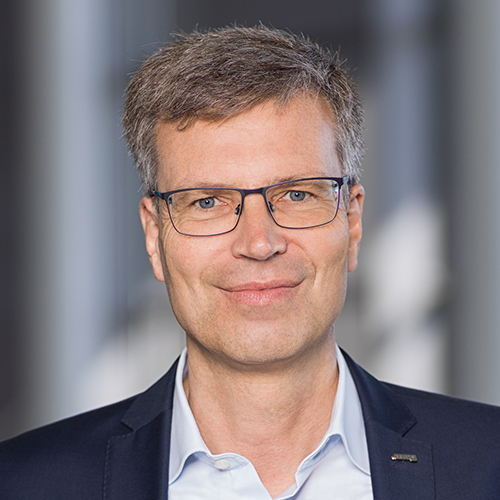 Dr. Stephan Frohnhoff has been chairman of the board of directors at msg systems ag since January 1, 2020. In addition, he is responsible for the Public Sector industry and also for the cross-industry areas of Security Advisors, Identity Management and Test & Quality Management. He also coordinates the work of the central divisions and is responsible for the areas Information Technology & Organization and Business Applications. He also promotes the topic of Corporate Social Responsibility and the msg group strategies and is responsible for the msg subsidiaries finnova, minnosphere, passbrains, msg mySaveID, msg BiN and FMA.
With a doctorate in computer science and a graduate degree in physics, he has extensive experience in the IT industry, and in particular has proven expertise in software engineering. In his professional career, he has already helped to establish a number of industry-oriented business units. Before joining msg, he was a member of the management board of a globally operating IT and consulting company.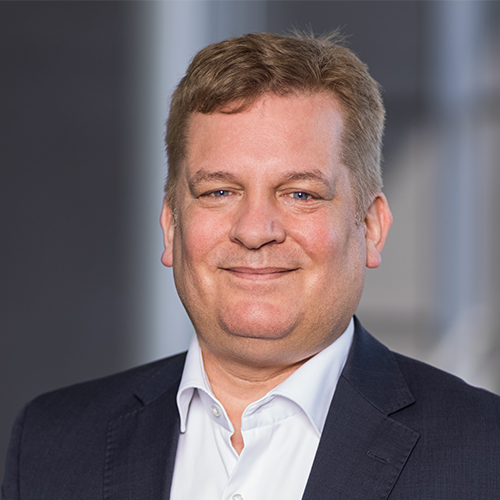 Rolf Kranz has been a member of the board of directors at msg systems ag since 2020. As part of the executive board team that is responsible for the insurance industry, he drives forward the insurance-specific solution consulting business of msg and the area of Insurance Internal Services. He is also responsible for the Healthcare sector and manages the areas Global Delivery Services and Corporate Security & Quality. In addition, he is also responsible for the group companies PiAL, msg Romania and edith.care.
With a degree in computer science, he has been working in the IT sector for more than 20 years and is a proven expert in the insurance industry and healthcare sector. In his career, he has supervised numerous projects for the alignment of IT and transformation of application landscapes. Most recently, he was business area lead at msg, where he helped develop the market segments Statutory Health Insurance and Statutory Accident Insurance, among others.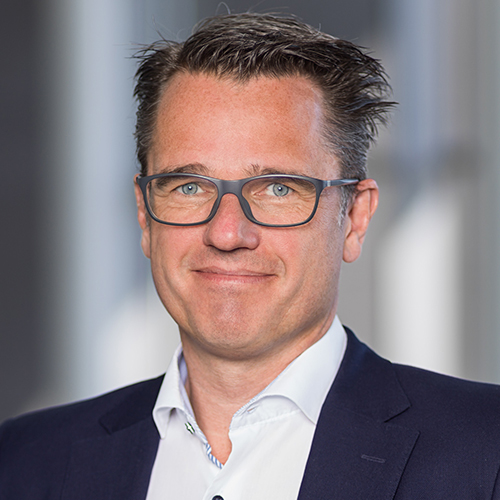 Dr. Aristid Neuburger has been a member of the board of directors at msg systems ag since January 2021, where he is responsible for the area Product Development, SAP consulting of the Insurance sector, the executive department Sales insurance, the cross-industry area Digital Services and the HR area. He is also responsible for Corporate Health & Safety Management and Corporate Diversity Management and for the group companies msg life, msg nexinsure, BELTIOS and CONPLAN.
The graduate mathematician worked for the former FJA and FJH AG for five years, holding different positions. Most recently, he was a member of the management and then head of the then mathematics division before founding the BELITOS consulting company in 2005, of which he is still the managing director today. As part of the msg group, the company is one of the larger, actuarial consulting companies in the German-speaking world. Since 2015, he was part of the board of directors of msg life ag before switching to the group board of directors in 2021. Dr. Neuburger has long-term experience in the actuarial environment and also in the area of actuarial consulting and is a member of the board of directors of the German Association of Actuaries (Deutsche Aktuarvereinigung e.V., DAV).
Karsten Redenius has been a member of the board of directors at msg systems ag since 2019. He is responsible for the sectors Life Science & Chemicals, Food, Consumer Products, Travel, Logistics, Utilities and Telecommunications. As board member responsible for the area Business Consulting, he promotes the expansion of msg's cross-sector consulting business. He is responsible for msg advisors, the consulting network of the msg group, and for the area msg Research. In addition, he has been the managing director of the msg company m3 management consulting GmbH since 2012, which he previously helped to establish as a partner. He is also responsible for the company groups msg industry advisors, msg services, msg communications, DIPKO and SOFTPROVIDING.
Karsten Redenius started his career as an officer in the German armed forces, where he studied business administration. Subsequently, he held various positions in which he gained experience in consulting as well as the management of large organizational units in the corporate environment. This has now resulted in 20 years of experience in strategy development and implementation and also in design, planning and implementation of large transformation schemes.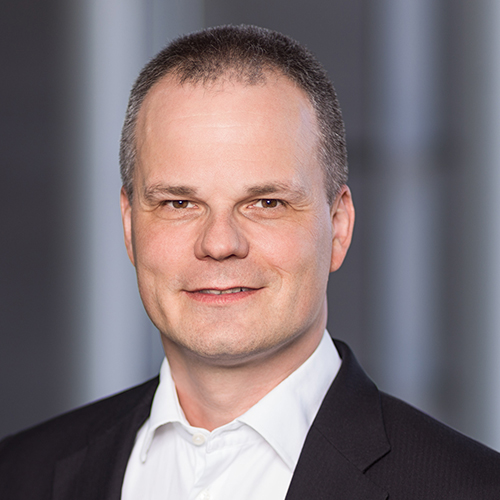 Dr. Frank Schlottmann has been a member of the board of directors at msg systems ag since 2021 and is responsible for the banking business, the cross area msg Artificial Intelligence and also for the areas Marketing and Communication, Legal, Compliance and Global Alliance Management. He is also responsible for the group companies msg GillardonBSM and msg Rethink Compliance.
He holds a degree in Business and Engineering and had already worked for msgGillardon AG for many years before he took over the management of a banking consulting company of a globally operating MDAX group of companies in 2012. In 2016, he returned to the executive board of msgGillardon and became chairman of the executive board in 2019. A long-time lecturer for artificial intelligence at the Karlsruhe Institute of Technology, he has in-depth knowledge of consulting and msg's core products.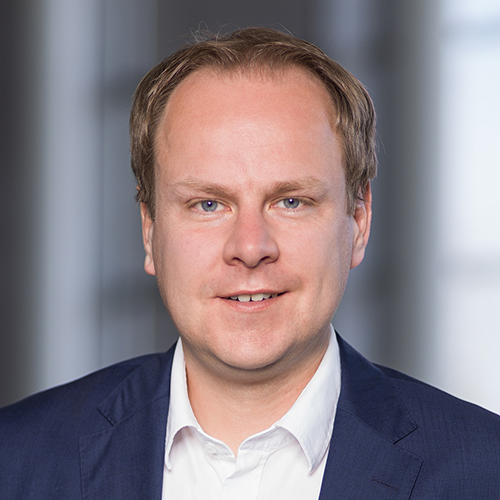 Dr. Jürgen Zehetmaier has been a member of the board of directors at msg systems ag since 2020. He is responsible for the Automotive & Manufacturing area and, jointly responsible for the Insurance area of the msg group with his colleagues from the board of directors Rolf Kranz and Dr. Aristid Neuburger. His area of responsibility also includes the group audit, participation management and the central division Administration & Finance and Controlling. In addition, as a member of the board of directors, he is responsible for the group companies and shareholdings ergon.design, FIDA, ITeanova, LPP (Legacy Portfolio Partners), msg DAVID, msg global, msg Plaut, msg Schweiz, Optravis, Prevo and SDA.
He graduated in economics, has been a member of the msg group since 2013 and has long-term management and ​consulting experience in the insurance and finance services environment, among other things.
How IT happened
How IT happened
A film about the msg spirit
People that have contributed to this success story tell you how msg has grown to become one of Germany's leading IT companies.
From a basement start-up to international group of companies: the history of our independent, owner-managed group of companies is a real success story.