In view of rising cost and growth pressure, more and more primary insurers are choosing standard solutions for their core processes of policy management, claims management and product management. As a special expertise partner for insurance and development partner for SAP, we have the largest pool of experts in the world when it comes to SAP for insurance; above all, we are your partner for expert advice and comprehensive service for everything related to the development, implementation and integration of SAP solutions.
The main focal points of our service portfolio are:
Implementation of the inventory management system SAP FS-PM for SHU and Life divisions as well as SAP FS-PM Auto for Motor Vehicle divisions
Actuarial advice and implementation of insurance products in the msg.PM product management system
Implementation of the SAP FS-CM claims/performance management system
Implementation of SAP FS-ICM: The commission management system supports your sales strategy flexibly and automates your commission processing workflows.
Implementation of SAP FS-CD: The collections and disbursement module has established itself in the insurance industry as the standard solution for managing incoming and outgoing payments.
In order to ensure smooth integration of SAP solutions and efficient, accurate processes, we carry out IT audits for requirements analysis and advise you in the development of a future-proof IT strategy. In addition, we support you in the selection of suitable software as well as in the optimization and standardization of further business processes.
Get in touch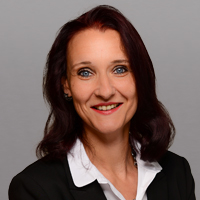 Yvonne Grau
Head of Business Area
Insurance SAP Consulting