Intelligent companies decisively accelerate added value with SAP BI
Intelligent companies maximize the value of their data assets by combining operational business data (O data) with experience data (X data). This allows them to see what customers think about their services, products and solutions. The insights gained can be used for the data-driven realignment of processes, the introduction of contemporary business models and to increase the user experience. With our deep know-how in Business Intelligence we support you with state-of-the-art technologies on your way to an intelligent company.
Our Services
Gaining valid insights from a constantly increasing amount of data
Facilitate the collection, linking and orchestration of data
Simplify the integration and enhancement of processes
Generate meaningful insights from patterns and results
Support your business partners to react faster to new developments
Understand customer needs better to optimize the user experience



"Business Intelligence enables you to optimize the value of your data assets, making your decision-making process much more robust and informed, while significantly accelerating it. We accompany you through the entire process of transforming your added value into an intelligent company."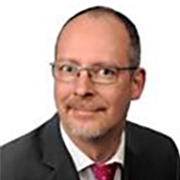 Christian Levin
Vice President SAP BI & Analytics
BI in intelligent companies – Our service portfolio
The key to success is an intelligent software suite from established applications and use of intelligent analytics technologies combined with a solution-oriented consulting based on a digital platform that allows flexible connections and a high level of scalability.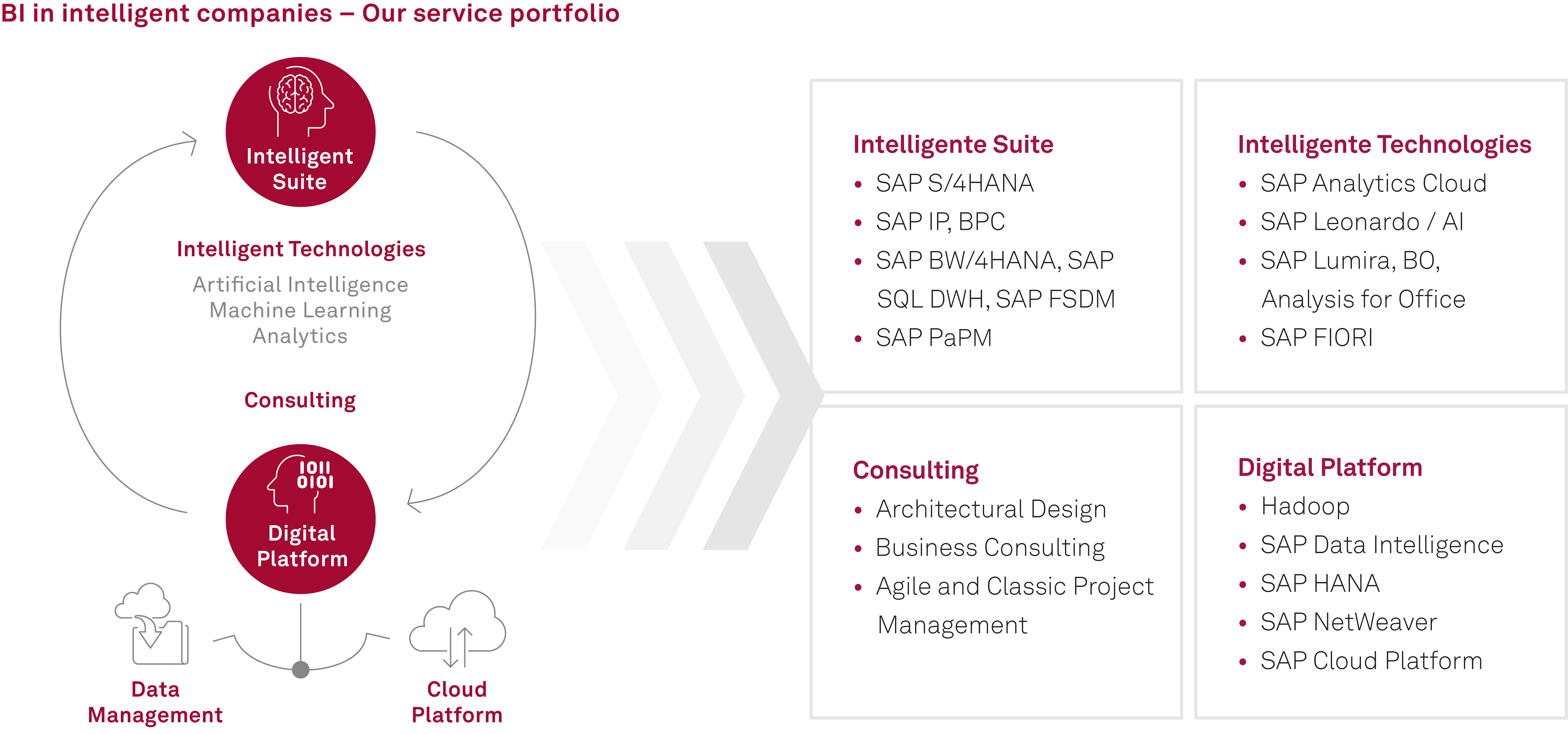 We would be happy to accompany you with our holistic approach efficiently, agile and professionally on your way through the digital transformation to an intelligent company.