High-quality master data: the basis
for increasing turnover and profit
With our offer for master data management, you can sustainably improve the efficiency of your master data.
Master data, no matter whether product or business partner data, is becoming increasingly important. The General Data Protection Regulation (GDPR) requires precise measures for the implementation and management of personal data. The variety and volume of product and material master data can only be used efficiently and effectively if available in uniform and consolidated form and if available for different channels. Business intelligence analyses, and thus strategic business decisions, are also based on master data. Furthermore, master data plays a decisive role in the context of big data as well.
For in this case, any knowledge that is gained must be assignable to specific master data, so that it can be put to the best possible operational use.
Have questions?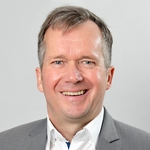 Guido Göbel
Senior Vice President
Process & Data Intelligence
+49 175 266 24 22
msg.info-MDM@msg.group
Goal-oriented for success
It is no secret that exhausting the full potential that MDM programs have to offer in terms of added value and benefits is extremely difficult. The reasons have less to do with intention and more to do with implementation and are manifold: lack of strategy, suboptimal requirements management, uncoordinated implementation or missing specifications. With our expertise, we are able to offer you direct added value!
Fields of action in master data management
Our offer
We are a large team of master data professionals specializing in business partner and product master data. Our expertise includes:
Project management by certified project managers
Requirements analyses, according to your needs and based on "waterfall" or "SCRUM" (Use-case scenarios and user stories)
Solution design for integrated master data solutions and their realization
Implementation of master data management systems
Workshops on data quality and data governance
Implementation of data governance requirements and employee coaching
Application of the msg MDM maturity model
Implementation of data quality software
Support for all projects where master data is involved