Healthcheck
msg-​Healthchecks check the health and performance of your IT systems and infrastructures. They are used to identify potential problems or vulnerabilities in your company's IT environment and take appropriate action to remedy them or already address them proactively.
Your Added Value
Decision-making security: Your administrators retain control over the known IT procedures, processes and measures. We are at your side as partners for questions and quick solutions.
Budget security: Unplanned IT system failures put a strain on your budget. Healthcheck Services help you proactively avoid downtime. You maintain an overview of your IT costs.
Future security: With our Healthcheck Services, you benefit from our many years of expertise and are thus well equipped to meet future requirements.
Our expertise: You will receive support from our certified and experienced IT consultants. We work according to the principle of best practices and draw on our extensive wealth of experience from a wide range of customer projects.
Collaboration on an equal footing: Our service has a face, because we name our contact persons personally. This way, you know who is advising you and supporting IT professionals to provide users with an optimal working environment.
Flexibility: You can also count on us when your IT landscape changes, because we master heterogeneous IT environments and state-of-the-art technologies. Partnerships with leading technology providers complement our range of services and help you implement the optimal and future-proof solution.
Your contact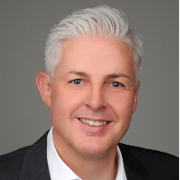 Bernhard Allwang

Managing Director
msg services gmbh
+49 89 96101 2500
Info.services@msg.group
Optimal support for your IT infrastructure
Proactive services
Periodic, proactive analysis of your environment
Documentation of the results
Proactive monitoring (optional)
Solution portfolio
Citrix: CVAD, NetScaler ADC
VMware
Microsoft: Server & AD, Exchange, Hyper-V, MECM, SCCM, SQL, Office 365, Microsoft 365, …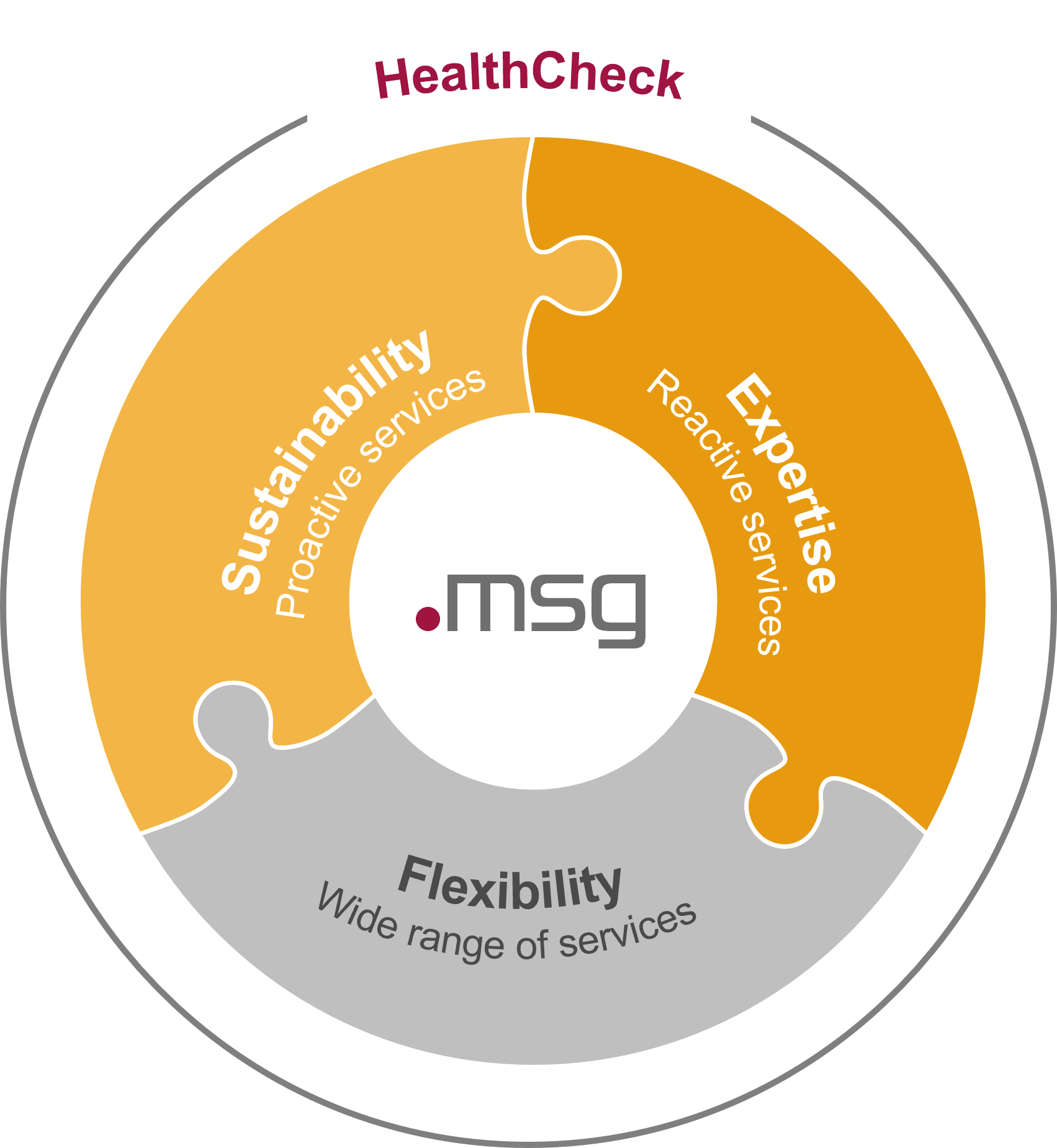 Reactive services
2nd & 3rd level support for solving problems
Direct support by certified consultants with extensive project experience, access to manufacturer support
Add-on services
Implementation
Vacation replacement
Software updates
Others ...
Our service offers and calculation basis
Service Options and Times

Business1)


Monday to Friday from 8.00 a.m – 5.00 p.m

Business Plus1)


Monday to Friday from 8.00 a.m – 7.00 p.m

Extended1)



Monday to Friday from 7.00 a.m – 7.00 p.m
Saturday from 8:00 a.m - 4:00p.m


24x7


Service around the clock
1) except for public holidays and Sundays
Proactive Healthcare cycles
Add-on services (optional)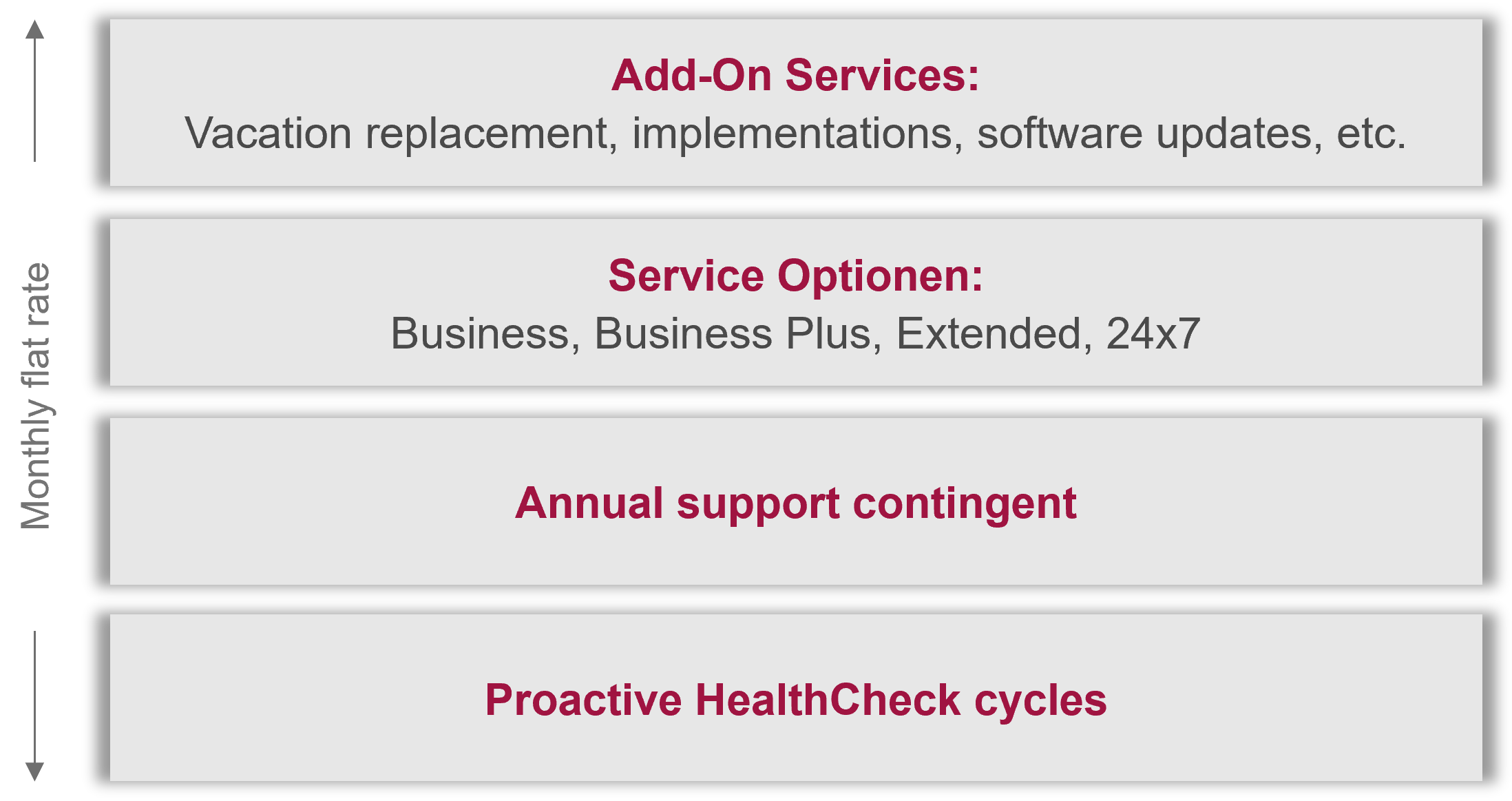 Calculation on the basis of a monthly fixed rate
Minimum term is 12 months
Flexible booking of add-on services possible