With our modern software engineering, IT will set the pace in your company. We design, realize and integrate intelligent solutions that meet your specific requirements, all based on our industry expertise and our extensive technology know-how. Whether enterprise architectures or smart IoT applications: we digitize and accelerate your processes and help you penetrate new markets – across technologies, user-friendly and resource efficient.
We use intelligent solutions that are based on big data, cloud and mobility technologies to help you enhance your operational excellence and get the most out of your data. Our innovative and sustainable solutions can be easily integrated into your existing IT infrastructure and give you a quick return on investment.
Industry 4.0 or IoT Solutions
Smart maintenance – improved transparency of overall system efficiency through higher data quality
Smart warehouse management – optimized warehousing through intelligent mobile warehouse management
Smart material planning – efficient, plant-wide material planning
Smart quality management – optimization of the quality management process using machine learning
Smart after sales – after sales services that create value
Cross-linked supply chain tracking – early warning system for capacity-related issues in the supply chain
Other Solutions
Maintenance and sales controlling
Optimized investment management
Cloud-based customer segment analysis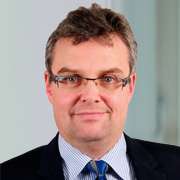 In addition to our intelligent IT solutions, we also support you with a comprehensive service spectrum that covers all aspects of consulting, customer-specific developments, project management and integration. We are a global company and offer globally scalable resources. Our competent experts, including a team of highly-qualified architects, find the right answer to each and every requirement.
Solution and technology consulting
Custom development
Technical integration
Application life cycle management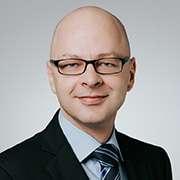 We are well-versed in modern technologies and architectures. We use this know-how to create the perfect basis for your digital business. We realize your strategy using tailored, cross-technology IT architectures and applications that satisfy the latest standards. We integrate the most suitable technology stacks to provide platforms that give you the greatest benefit.
SAP ABAP, HANA Native, SAP UI5/SAP Fiori and cloud integration
Enterprise-grade mobile solutions
Java Web application solutions
JavaScript solutions
Microsoft Azure-based cloud solutions