NEW DATA SOLUTIONS – Success for the Consumer Products and Services Industries
The digital world is increasingly moving faster. It also impacts companies that work in the consumer products and services industries. We are responding to this challenging environment and the constantly rising expectations with regard to digital services with innovative solutions.
Markets are global, supply chains are international and requirements are multi-layered. The behavior of business partners, that is to say participants in supply chains and end users, is also changing and with it the expectations of digital services.
Our goal is to provide innovative solution approaches for tomorrow's requirements - by combining new technologies and well-established consulting based on company data. We call this "New Data Solutions".
Innovative companies ask questions. We provide the answers.
We love questions. Especially those to which there are currently no answers. Thanks to our experience in future-oriented business models, we find the most appropriate answer. We develop new business models and help our customers on the path to digital transformation.
Do you have any questions?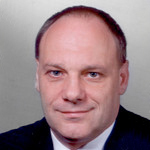 Dr. Wolfgang Wilke
Divisional Head Consumer Products
+49 2233 9721-6213
msg.info-NDS@msg.group
Key Topics
Themenschwerpunkte
Resilient Business Models
The resilience of your business models becomes apparent at the latest when the next crisis hits. Right now, many customer markets are changing at a faster pace. To ensure that you are ready for future challenges today, we work with you to develop innovative solutions and disruptive approaches for your company. This way, you can proactively meet the increasing social responsibility for environmental and social sustainability.
Every company has master data. But not every company can use it efficiently and profitably. But we know that companies which are well-positioned in the area of master data management can respond very quickly and effectively to any kind of challenge. Whether it is the targeted addressing of customers and partners, providing product master data in supply chains or marketing new product solutions.
Virtual Assistants and Chatbot
Distributed Ledger Technology
Big Data, Internet of Things and Cloud
The New Reality of the Consumer Market
The consumer products and service industry are constantly changing. This is the new reality. Today more than ever, we live in a market that is shaped by consumer requirements. Companies are successful if they know exactly what their partners and customers want at any given time and provide timely answers. Answers that match the new reality.
Consumers are financially confident and optimize their spending. However, they don't put off necessary investments. Instead, they expect a tailored mix of offers for products and services that meet their expectations. This mix includes trial offers and on-demand services. The after-sales support offered to customers is also crucial. A customer service that also works with chatbot technologies is an important component here.
Platforms and Marketplaces
Being One Step Ahead of the Customer's Requirement
The German Gesellschaft für Konsumforschung (GfK consumer research association) is investigating the direction in which consumers' wishes and requirements develop. One finding is that almost one in three Germans is willing to pay more for sustainable products. But how much more? And for what exactly? What returns can be achieved with such products? We help you analyze the questions and translate the answers into attractive offers. After all, ongoing cost pressure affects the entire value chain of the consumer products industry. Companies can only manage the balancing act between customer requirements and necessary cost savings if they specifically incorporate the customer expectations into product development.
Confident customers and partners expect fair prices. In the interests of sustainability, they also demand transparent pricing models. And there is an increasing demand for individual pricing. Together with you, we develop pricing models that reflect the value of the entire supply chain and enable sustainable business. Customers and partners are willing to pay fair and transparent costs. Especially when it comes to products that make tomorrow's world a better place to live.
Availability, Sustainability and Transparency
The availability, sustainability and transparency of products and supply chains are the triad of the consumer products sector. Only those that can provide reliable proof of the status of the products in a supply chain will win the confidence of their partners and customers in the long term. In addition, environmentally conscious consumers today are increasingly focusing on sustainability in their consumer behavior. And they are not just looking at the product alone. Supply chains and social compatibility of online retailing are also important. Innovative and sustainable solutions are required here to win the trust of customers in the long term.
The climate crisis is ever-present and consumers are developing an awareness for sustainability and environmental protection. This makes reliable proof of CO2 omissions during production and in the supply chain all the more important. The use of the latest industry 4.0 plants makes it possible to answer questions regarding sustainability. And by means of intelligent data analyses, we help to optimize production and supply chains ecologically and economically and to provide the required transparency.
Digital Twin and Distributed Ledger Technologies (DLT)
Financing and Delivery of Goods and Information
In B2B business, financing processes and transfer of responsibility frequently occur within supply chains. This involves logistics partners, banks, insurance companies and others in addition to manufacturers and buyers. This generates a large amount of documents and information that accompany the entire supply chain. The challenge here is to create transparency and stability for this information. This can be achieved by novel approaches such as blockchain or distributed ledger technologies. But this also includes simple transformation options of product master data. Together with you, we develop customized solutions for both, in order to efficiently and reliably provide documents and information from the digital twin to all partners.
Product Data Supply Chains
Within supply chains, not only are goods and components transferred but also digital information about these components. This product information is entered, maintained and managed in Product Information Management (PIM) systems. When transferring product master data, the appropriate taxonomy, the type of classification and format are crucial. The goal is to read-in data into different systems without additional conversion effort, if possible. Using small but very efficient solutions for converting product master data, we help you to efficiently design your product data supply chain
Distributed Ledger Technology (DLT)
Innovative companies ask questions. We provide the answers. Do you have any questions?