The next step in reinsurance management is yours to take
Do you want to meet the growing demands of the market? And realize viable business processes? Or maybe you are looking for an optimal solution? You can master these challenges with standardized, flexible and globally deployable IT systems.
We at msg are here to help. For more than 30 years we have been assisting customers in the field of reinsurance management, regardless of their size. Innovative and passionate, with extensive industry understanding and always cutting edge. As a global market leader, we can do as big or as small as you need to meet your specific requirements. On premise, in the cloud or tailored specifically to your business model and future strategies.
Go ahead and see for yourself. We would love to get to know you and look forward to supporting you in your projects. With msg you have a reliable partner that provides business expertise and technological know-how.
What else sets us apart:
Curious about the latest challenges in reinsurance management
msg solutions cover all aspects of the reinsurance cycle
Engineering "Made in Germany"
International project experience
msg is a certified SAP partner and value-added reseller
300 experienced employees who enjoy the topic
Questions?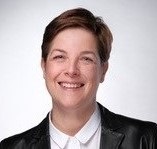 Andrea Thoennessen
Senior Vice President
Product Management and Business Development
Reinsurance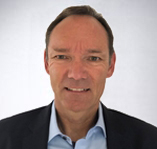 Goetz Guenther
Senior Vice President
Product Management and Business Development
Reinsurance
Our reinsurance service portfolio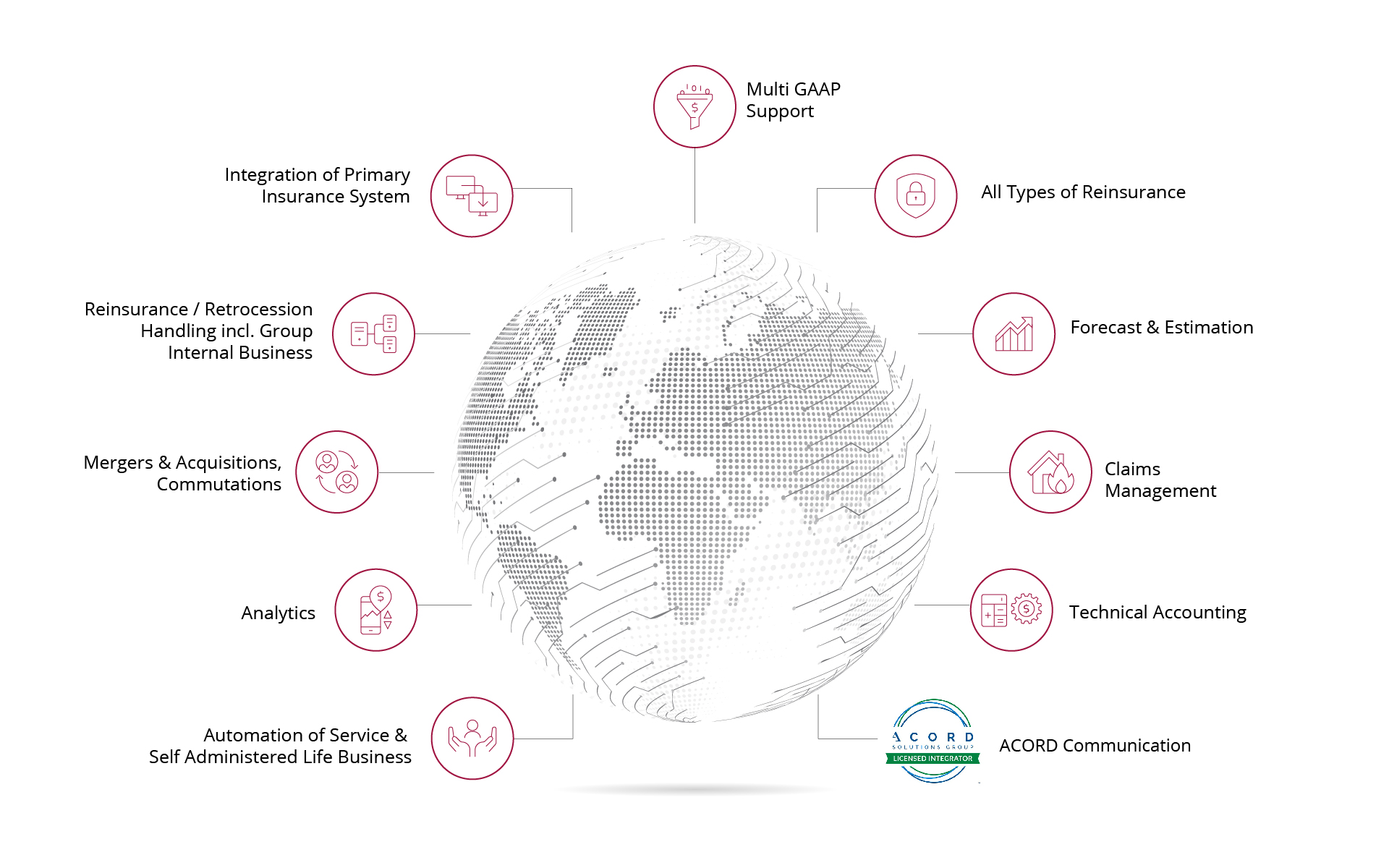 ACORD Communication
Full automated processing of ACORD RLC messages
Support of RUSCHLIKON, XCHANGING and WebConnectivity
Supported ACORD Message TA, CM, FA and ACK
Certified by ACORD for current version
Cockpit for message monitoring, 2-Way-Query supported
All Types of Reinsurance
Treaty and facultative business
Life and non-life business
Proportional and non-proportional business
Assumed and ceded business
Group internal business
Analytics
Online reporting with real-time data
Business content for reinsurance
Easy personalization and sharing of report layout
Graphical display of reports
Full Automation for Service and Non-Service Life Business
Upload and processing of policies and claims
Processing of ceded business
Calculation of profit and loss values for service business
Audit functionality for self-administered business
Integration of Primary Insurance Systems
Loose or tight coupling into policy quotation and issuing process
Real-time reinsurance coverage check of policy
Automatic reinsurance finding and accounting
Comfortable User Assistance
Templates
Variants
Copy functionality
Easy personalization of UI
User specific pre-sets
Mergers & Acquisition, Commutations
Portfolio transfer for treaty and facultative business
Guided process
Flexible definition of portfolio and account transfer
Automatic amendment of partner information
Automatic transaction processing
Forecast & Estimation
Ultimate figures and ratios
Automatic adjustment of estimates after actual postings
Automatic release of estimate upon closing client accounting period
Treaty conditions for forecast, estimate and actuals possible
Reinsurance / Retrocession Handling incl. Group Internal Business
Treaty and facultative business
Cascading reinsurance / retrocession covers
Group Internal reinsurance / retrocession
Automatic reinsurance / retrocession finding
Automatic processing of technical accounts and claims
Claims Management
Losses and loss events
From ground up calculation for non proportional agreements
Automatic calculation of reinstatement payments and reserves
Loss specific limits and deductibles possible
Loss closing including releases open outstanding reserves
Technical Accounting
Automatic calculation of shares
Automatic calculation of commission, taxes, profit commission, etc.
Automatic adjustments of any type
Support of period closing process
Complete traceability from assumed to ceded
Support for Multi GAAP
Unlimited definition of GAAPs
Flexible assignment of legal entity to respective GAAPs
Automatic derivation of GAAP-figures based on settings
GAAP specific conditions
GAAP specific reporting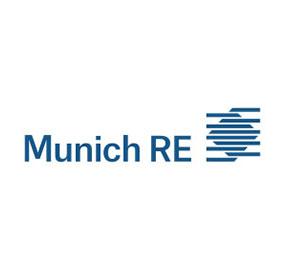 Global reinsurance business brought together in a central IT system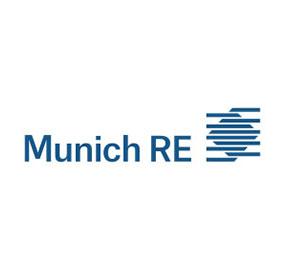 Global reinsurance business brought together in a central IT system
In 2002, Munich Re started the most extensive IT project in the history of the company with GLORIA (GLObal ReInsurance Application). The project was realized with the intense support of IT consulting and system integration company msg systems and was based on the SAP Reinsurance Management reinsurance solution.
How can we help you manage your reinsurance? We would be happy to advise you! Go ahead and contact us!
Contact us!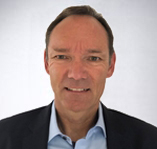 Goetz Guenther
Senior Vice President
Product Management and Business Development
Reinsurance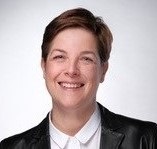 Andrea Thoennessen
Senior Vice President
Product Management and Business Development
Reinsurance