Individual SAP Basis support:
Your personal customer team is there for you.
You will receive from us the service custom tailored to your needs. To ensure that you can always rely on competent and fast assistance, a dedicated customer team is ready to help you. Your personal contacts are not only familiar with SAP Basis and infrastructure, but always have you and your goals in mind. We support you with all your requirements regarding the current SAP products and technologies.

Carefree SAP migration: We walk the path to the optimal solution with you.

Choose an individual infrastructure that suits you. We provide comprehensive consulting and support for the migration of your SAP workloads. Our certified experts are at your side to find the ideal solution with you. Whether it's a new system environment or the migration of your existing SAP landscape - we select the right process model for you, work out the action steps together with you and accompany your migration personally and seamlessly.

Benefit from our many years of experience in operating SAP systems: Whether public or private cloud – we take care of a carefree migration and ensure SAP Basis operation. With us, you will succeed in achieving a smooth transition to SAP Managed Service.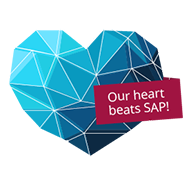 Do you have any questions?
In the best of hands: Our services for SAP landscape.
Managed Service in Public Cloud (Azure, AWS, GCP)
Managed Service in Private Cloud
Managed Service in your data center
Managed Service in hybrid architectures
SAP Basis project ​and consulting services
What our customers say
From 20 hours to 90 minutes
The rapid growth of our customer Delivery Hero called for a sustainable change in the SAP landscape in order to continue to operate it in a future-proof manner. With our many years of SAP consulting expertise and renowned references, we were chosen as Delivery Hero's partner.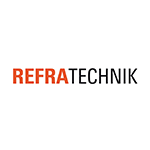 Growth requires scalability
The Refratechnik group, a global manufacturer of refractory products had to scale its SAP environment to enable further growth. The company was working with the msg group to migrate SAP BW/4HANA to AWS and to establish a new SAP S/4HANA environment on AWS.
msg helped us to integrate the company in our existing infrastructure on AWS. We are now definitely able to meet all our current and future business needs with AWS.
Certifications & Partnerships
SAP Certifications
SAP Certifications (Advanced Level)

SAP® Certified Hosting Operations>
SAP® Certified in Cloud and Infrastructure Operations
SAP® Certified HANA® Operations

AWS SAP Competency
All our employees have the certifications required by SAP such as: SAP HANA installation, OS/DB migrations
Certifications
ISO 27001
ISO 9001
ISO 22301
Partnerships
Microsoft
AWS
Google Cloud Platform
Logpoint
SAP
Noris