Chatbots: The modern way to communicate
When does the office of student affairs open? What room is the IT course in? What kinds of financial aid are available and how can I apply for them? These are typical questions students and potential students have every semester. They place an additional, yet avoidable, demand on educational employees to explain basic processes time and again. A bot can serve as a smart advisor, answering questions in dialog format – and is available around the clock.
Intelligent bots are not just helpful for students and potential students either: even the staff at educational institutions and applicants can quickly find the information they need. Our predefined msg chatbot for institutions of higher education makes modern communication with your target group possible, while also giving employees back their valuable work time. Meaning, you benefit in multiple ways when you use the predefined chatbot for institutions of higher education.
Increased competition on the higher education market requires a holistic communication and brand building strategy. By using the digital assistant, msg is helping establish modern channels of communication.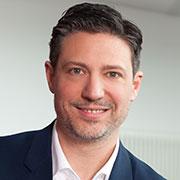 Holger Hornik
Head of Artificial Intelligence & Data Analytics
msg chatbot: Benefits for institutions of higher education
Students and prospective studies can reach the school administration using the chatbot and can do so outside office hours and regardless of whether the student affairs office is currently online or not.
Chatbots can handle common inquiries and help prevent you from having to spend more on additional staffing and costly additions at your school, while also reducing support costs.
Advanced language processing
Analysis and training dashboard