Benefit from our experience and innovative capabilities even in the cloud
msg is a long-standing consulting and development partner of SAP SE. We support our customers in the selection and implementation of complex systems from the SAP portfolio.
In addition, we develop innovative industry solutions that complement the SAP portfolio and are one of the top SAP Solution Extension Partners in the world. We are among a small group of providers who develop solutions to SAP's quality standards.
Our expertise as an SAP consultancy is vast: from process design, implementation and development to managed services.
SAP and msg have enjoyed a close partnership since 1998, especially in the field of co-innovation. Our service spectrum covers all facets of a full-service SAP partner: From license consulting, the distribution of SAP software and cloud solutions to consulting and implementation services, application management services, and even the development of SAP industry solutions and add-ons that perfectly complement the SAP portfolio.
Thanks to our history with SAP and a partnership that has grown over the course of many years, we are able to offer our customers SAP applications as end-to-end solutions from a single source – and do so worldwide.
Strategy
We ensure that the SAP processes reflect your business strategy and that you have real-time access to the data that is relevant for your enterprise management. Regardless of whether you are planning a new implementation, migration or complete transformation of your system landscape – we show you the right way and accompany you during your digital transformation.
Implementation
When it comes to implementation, we follow a best practices approach and facilitate the custom alignment of your processes. Our SAP-certified consultants are up-to-date on the latest in software development. The implementation phase is supported by our ISO-certified project approach and is realized using SAP's standard activate method.
Consulting
Our SAP-certified consultants bring extensive know-how of business processes, strategies and best practices to the table. We support you during the planning and introduction of S/4HANA, regardless of whether you choose to use an on-premise or cloud system.
Managed Services & Hosting

As a service partner, we naturally offer support following successful implementation as well. As part of our service, we keep you informed about changes and updates in cloud development and help you with the adoption of new software updates. In doing so, we maintain an overview of your system as a whole and advise you as to how updates might affect your system. Continuous quality assurance is of utmost importance to us here.
Examples of SAP cloud solutions
Delivery Hero
Faster invoicing, less downtime
With msg's help, the host of order and delivery platforms
in 41 countries around the world, Delivery Hero,
now uses the AWS cloud.
Find out more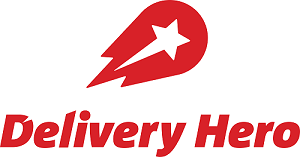 die Mobiliar
Develop new business models with msg.IoTA
Many of the premium calculation models used in the auto insurance market are still static and do not fully incorporate the latest requirements. To make offers more attractive, Swiss Mobiliar decided to implement a new usage-based and driving behavior-based insurance tariff and needed help doing so. We provided an end-to-end solution that recorded, analyzed and then evaluated driving behavior with minimal manual intervention. A modern system that facilitates the growth of the new business model.
Find out more