Simplified accounting for insurance companies
Whether life, health, non-life primary insurers or reinsurance companies: Providing consistent financial product data in a timely manner is time-consuming and complex without custom-fit solutions. With the standardized, central data basis SAP S/4HANA for Financial Products Subledger (FPSL), you can now significantly increase the efficiency of your accounting.

We help you in implementing FPSL in your IT architecture in all project phases, drawing on our many years of insurance expertise. We work with you to analyze what best fits your business, budget, planning and preferences. Make your finance and risk management fit for the future with FPSL and msg. We will be happy to advise you.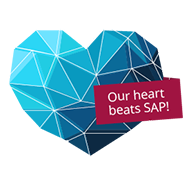 Do you have any questions?
The solution:
SAP S/4HANA for Financial Products Subledger
"With SAP S/4HANA for FPSL, we can offer a comprehensive and integrated solution. It helps you to optimally implement your requirements across different accounting standards and regulatory requirements based on a standardized, centralized data basis."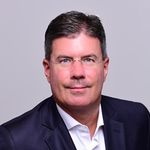 Dr. Jörg Schmidt
Area Manager
SAP Consulting

We help you achieve your goals with FPSL
Meet regulatory reporting requirements
Automatic reporting in several accountings
Common central data basis
Integrated standardization of processes
Closing process aligned with (business) planning and sensitivity analysis
Continuous closing process
Reliable, cross-area closing processes
Reduction of total cost of ownership
Efficient and flexible solution design
State-of-the-art analytical capacities to support management decision processes
Implementation project safeguarding – We accompany your project.
A complex implementation is a major challenge. But with an experienced partner at your side, you can minimize the risks. Our implementation project safeguarding is a bundled service a proven step-by-step methodology - from the project starter kit to reporting. This means you are involved in setting up the system from the start while benefiting from the support of our experts.
The starter kit supports you in quickly setting up the SAP system for the project, including test data for fit/gap workshops, system demos and prototyping. We check your SAP S/4HANA for Financial Products Subledger installation using two test cases and our sample data.
Your benefits:
Support for rapid set-up of a project system and knowledge transfer
Mitigation of the implementation risk
Deployment of experienced FSPL experts to support your projects and initiatives
During an enablement workshop, we give the project team and decisions makers detailed insights into SAP S/4HANA for Financial Products Subledger, including implementation tips, setting up reporting and trainings on the system. After this workshop, you are ready for the first use case workshop on the system.
Your benefits:
Get up to speed quickly with the project
Get to know basic configuration settings
Benefit from best practices
Given the complexity of typical FPSL projects and the large number of stakeholders involved, documenting and tracking requirements is essential. We demonstrate our proven project approach and the most important documents that you need to efficiently move your project forward.
Your benefits:
Identification of assessment methods and the variants (use cases) to be implemented
Documentation of the requirements for the relevant use cases and the necessary data for reporting
To accelerate the implementation, the prototypical implementation of selected, specific use cases is useful. By processing your data in this test environment, you improve your understanding of system processes and can validate your scope definition.
Your benefits:
Accelerate your implementation project
Get to know SAP FPSL and how to use the system
Achieve quick, presentable results of planned scopes to share with your stakeholders in the specialist or other departments
Data integration is one of the major challenges in the project. It depends heavily on the number of upstream and legacy systems and often requires manual intervention in the management of the data. We help you to set up and document the integration processes. This includes connecting your legacy system to FPSL using ETL tools and integrating the outbound interfaces to the General Ledger and reporting.
Your benefits:
Analysis of the source system connection and support with the interface documentation
Support in setting up and enhancing inbound interfaces for SAP FPSL
Definition of the outbound interfaces to General Ledger and reporting
Reporting is for what SAP S/4HANA for Financial Products Subledger is designed for. It provides predefined reports that you can choose from to quickly get the information you need. Our consultants know the system and the multi GAPP reporting requirements to help you set up your own reporting.
Your benefits:
Provision of key IFRS17 reports delivered with SAP Analytics Cloud (balance sheet, profit and loss calculation, CSM: Initial and subsequent assessment, best estimate liability/risk adjustment)
Support with customer-specific configuration of reporting