IT solutions for the food industry that taste good
The food industry is always facing new challenges – from global food security regulations to labeling requirements, packaging innovations and constant price pressure. Today's food producers have to meet high expectations, especially in terms of product range diversity, response times and flexibility. The key to (greater) competitiveness and profitability lies in digitalization. With our IT solutions, we ensure that you not only keep up, but stay ahead.
Factors such as animal welfare, environmental awareness and sustainability are influencing customers' purchasing decisions more than ever before. Transparency is required – right back to the source. We enable complete traceability of your products. With our integrated product development and SAP-certified industry solutions, you can react flexibly to the changing conditions. Together, we will accompany you on the path to a future-proof S/4 HANA system – regardless of whether you want to introduce or migrate it.
Get ready to exploit the full potential of the digital transformation. We are the experts fin the fusion of technology and industry-specific expertise. From consulting to digital transformation to tailored product solutions – we accompany you step by step on your journey.
Do you have any questions?
Expertise
We understand your business – and have been doing so successfully for more than 40 years.
Flexibility
With us, you can continue to react flexibly to market requirements in the future.
Partnership
We see our customers as partners on an equal footing.
Security
Strong partners provide security: SAP and msg are market leaders.
Quality
Both we and our solution are cloud-certified.
Transparency
On request, we offer fast implementation at a fixed price.
Consulting for the food industry: msg food advisors
We are the experts for the food industry: With our know-how and our passion for excellent results, we make your business processes a success.
With our industry knowledge, we support you in optimizing your core processes. We use the BPMN 2.0 standard for actual and target design.
SAP Products and Solutions
We have adapted and optimized our SAP-based products and solutions specifically for the requirements and challenges of the food industry.
Industry Solutions
SAP Dairy Management by msg
SAP Dairy Management by msg is part of the SAP product strategy for agriculture management and is the SAP industry solution for the enhanced raw material planning, raw material and performance controlling and product calculation in the dairy industry. It has been specially developed to trace the milk components from receipt to the finished product.
SAP Meat and Fish Management by msg
Classified Procurement by msg
Milk Collection and Payment by msg
Shopfloor Management by msg: Digital transformation of your production
With Shopfloor Management by msg, your shopfloor becomes a state-of-the-are, digital working environment. Our product portfolio enables seamless integration of all peripheral devices including mobile end devices, scales, scanners, machines and printers directly into your SAP system.
Your benefits at a glance:
Comprehensive Integration: Connect all shopfloor components and create a seamless digital working environment.
Process-Specific Applications: Use your mobile end devices as high-performing scanners and tools for the shopfloor. Our applications specifically tailored to your process can be used on any platform and increase the productivity of your employees.
Real Time Communication: Shopfloor Management by msg enables seamless real time communication with machines and logs important data directly in your SAP system. This gives you full control over your production at all times.
Centralized Label Management: Design and control labels and tags directly from your SAP system. Optimize the label printing process and ensure consistent labeling on your shopfloor.
Make your production fit for the digital future with Shopfloor Management by msg.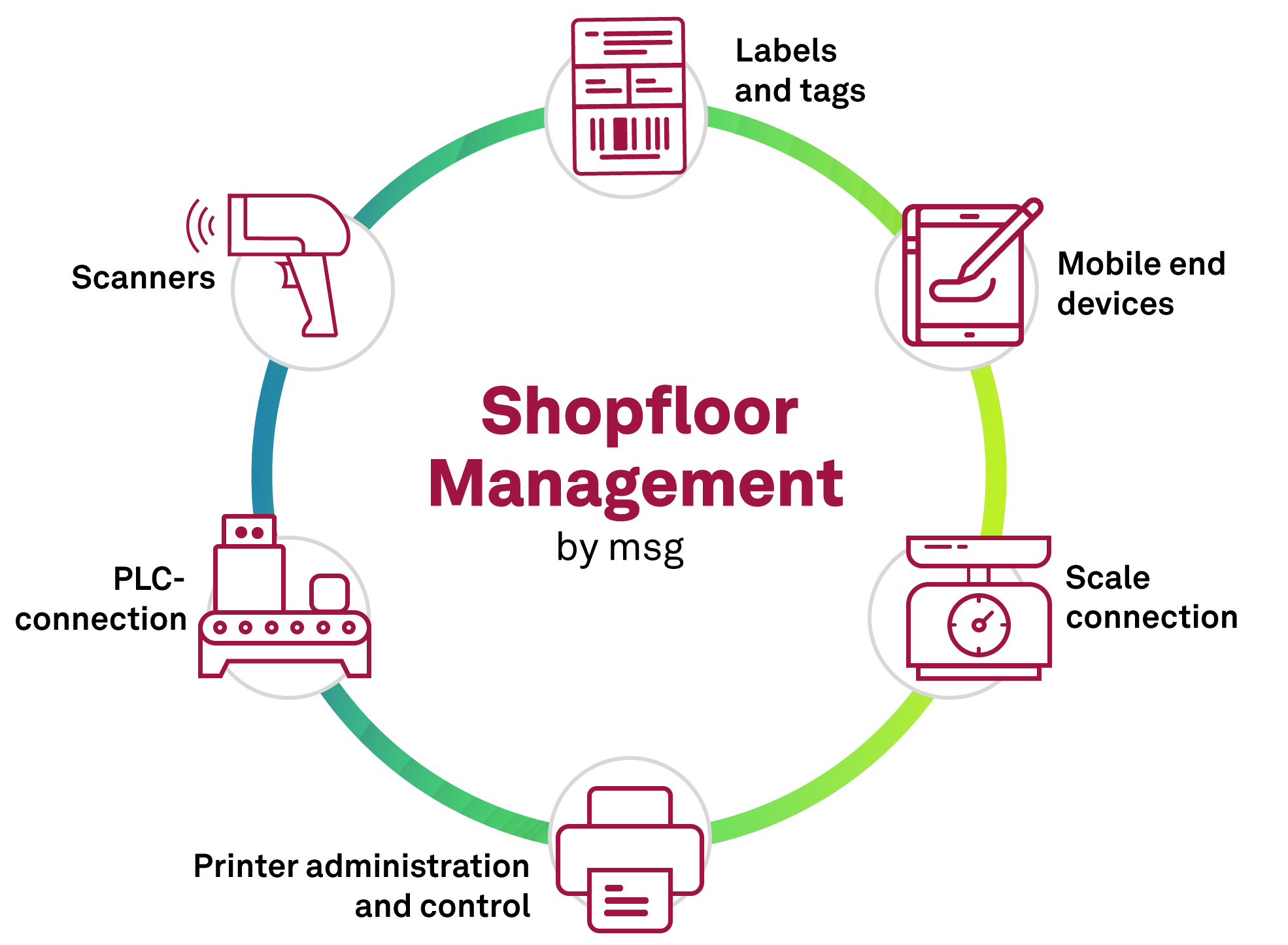 Your transformation to SAP S/4 HANA made easy
SAP S/4HANA is the central element of your digitalization and SAP strategy: SAP S/4HANA integrates data and processes, builds flexible value chains and offers industry-specific best practices. Together with you, we develop a holistic, cross-system process approach and standardize the value flow. Based the preconfigured system, we work with you to develop your processes and data structures without a lengthy concept phase - we start right away together in the system. Our SAP-certified consults are up to date with latest software developments and accompany your digital transformation.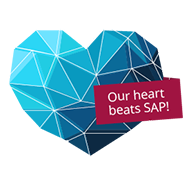 Companies of the food and consumer products industry benefit from our long-term experience. When can we help you?