Create efficient processes and transparency
with modern IT solutions.
Food manufacturers are not only under high price pressure. To master the growing challenges and remain competitive, modern and efficient IT solutions are needed: International legal requirements for food safety, labeling and traceability meet the increased demands of consumers and retailers. Today, producers have to meet high expectations, especially in terms of product range diversity, response times and flexibility. As a manufacturer, it is equally important to create transparency. And not just in terms of quality and freshness: Factors such as animal welfare, carbon footprint and sustainability have a significant influence on customers' purchasing decisions today. Transparent, end-to-end product traceability will become essential in the future.

With the right SAP products and industry-specific IT solutions, you can optimize your processes and meet all requirements: Create transparent traceability back to the farmer and quickly develop new products. Vegan or high-protein - with digitized integrated product development with SAP S/4HANA, you can respond quickly and flexibly to changing customer needs.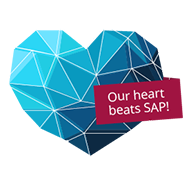 Do you have any questions?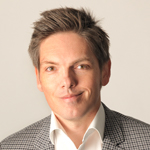 Stephan Kronbichler
Head of Sales & Marketing

stephan.kronbichler@softproviding.com
You can count on that with us:
Expertise
We understand your business – and have been successful with it for more than 40 years.
Flexibility
With us, you can continue to react flexibly to market requirements in the future.
Partnership
Our customers are our partners on an equal footing.
Security
Strong partners provide security: SAP and msg are market leaders.
Transparency
On request, we offer fast implementation at a fixed price.
Quality
Both we and our solution are cloud-certified.
Staying fit for the future with the cloud
In order to meet the growing challenges in the food industry and remain fit for the future, producers must continuously invest in the latest technology. The answer is in the cloud: With innovative technologies, a modern infrastructure and optimized processes, it offers you the opportunity to establish a completely new approach in your company - with integrated and transparent end-to-end processes.

As part of RISE with SAP, we provide you with individual support throughout your entire transformation.


Success stories and customer experiences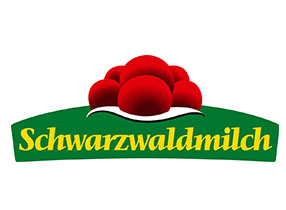 The successful SAP migration to SAP S/4HANA releases new potentials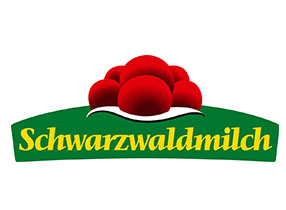 The successful SAP migration to SAP S/4HANA releases new potentials
Schwarzwaldmilch has decided to start the migration from SAP ECC to SAP S/4HANA now. Learn more about the reasons and decision criteria directly from the user's perspective. Be part of it live: The new edition of our FOOD Insights web seminar on April, 26, 2022: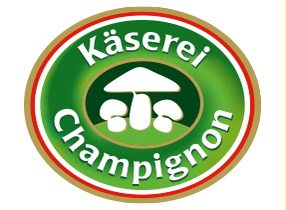 Cheese dairy Champignon Hofmeister: With SAP S/4HANA into the digital future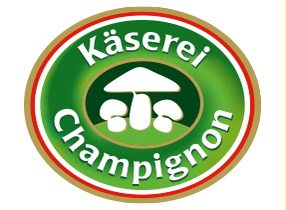 Cheese dairy Champignon Hofmeister: With SAP S/4HANA into the digital future
Our customer, the well-known cheese dairy Champignon Hofmeister, reports in the FOOD Insights webinar how the company was able to optimize its processes in a target-oriented manner with SAP Dairy Management by msg for S/4HANA.
Our customers use SAP Dairy Management by msg
as an integrated SAP-based solution for the milk industry.
Our SAP products and solutions for the food industry
Tailer-made for you: We have adapted and optimized all our SAP-based products and solutions
specifically for the food industry.
SAP Dairy Management by msg
SAP Dairy Management by msg – supports the traceability of milk ingredients with SAP S/4HANA.

As part of the SAP product strategy for agriculture management, the SAP industry solutions not only facilitate the enhanced raw material planning in the dairy industry. Raw material and performance controlling and product costing are significantly simplified with SAP S/4HANA.
SAP Meat and Fish Management by msg
msg Classified Procurement
msg Milk Collection and Payment
Combine integrated SAP applications with individual msg products and solutions modules.

The msg.Food Solution is a SAP-based modular toolkit for the food industry and combines integrated SAP applications with individual msg product and solution modules. Integral part is SAP S/4HANA Cloud with the data supplier msg.Food – Shop Floor Integration. This is surrounded by solution modules for optimizing supply chain planning, logistics processes, costing and controlling, as well as a detailed planning cockpit.

msg.Food Solution is fully integrated in SAP S/4HANA and is available for RISE for SAP, SAP S/4HANA Cloud and also on-​premise.
msg.Food – Shop Floor Integration
msg.Food – SAP Analytics Cloud (SAC)
Fast and secure SAP S/4HANA implementation or migration with the msg Food Factory
msg Food Factory is an SAP-​based template solution to be able to show and
implement the food industry consistently in SAP products and systems.


This means that your SAP introduction or migration project also starts with an executable system right from the first workshop!


msg Food Factory is available in a cloud and also on-premise environment. It comprises the following SAP products:
More from our consulting portfolio
SAP S/4HANA Migration ​Assessment with msgFIT and msg Food Factory
With our automated assessment, we create a migration recommendation for your SAP S/4HANA migration at a fixed price. We then use our SAP S/4HANA Food Factory system to show you the processes based on your ERP assessment.
msg.Food – Supply-​Chain with SAP IBP – easy and successful
msg.Food – Raw material planning with msg.Food Template for SAP IBP – easy and successful
Implement the integrated planning for food production and dairy management using SAP Dairy raw material planning and SAP IBP. msg provides a pre-configured planning scenario – ready to use.
msg.Food Factory with integrated determination of the carbon footprint of your products
Operationalization know-how of corporate strategies in business processes and organization
Supplementation of SAP S/4HANA with specifics for the food industry as well as the dairy, meat and fish industry
Proven tools, reference processes and best practices for the consumer goods and food industry
Own SAP-based msg products and solutions as a supplement for your cloud strategy
Years of experience in large projects with heterogeneous teams
25 Jahre Erfahrung mit SAP S/4HANA und SAP ECC Projekten: Neueinführung, Migration, Roll-out, Transformations, Carve-Out
In-depth expertise from process design to SAP implementation
Companies of the food and consumer products industry benefit from our long-term experience, When can we help you?