SAP BTP - the unified platform for SAP user companies
The cross-company integration of SAP systems, non-SAP systems and cloud solutions and the automation of business processes pose challenges for many SAP user companies. While SAP enhancements of this kind are still largely realised via classic ABAP development on the respective on-premise SAP systems, the SAP Business Technology Platform (SAP BTP) is becoming increasingly important.

Whether data management, analyses, artificial intelligence, application development, automation and integration: we see the SAP Business Technology Platform as an enabler for intelligent companies. Especially when it comes to realising hybrid requirements that no longer relate only to the core of the SAP ERP system, the SAP Business Technology Platform offers a comprehensive range of services - united on one platform.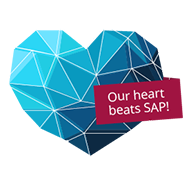 Do you have any questions?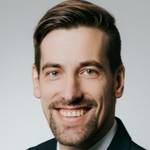 Florian Augustin
Head of Competence Center
S/4HANA & SAP Cloud
3 Facts about SAP BTP
....you should know
The SAP Business Technology Platform is a PaaS offering
The SAP BTP (formerly SAP Cloud Platform) consists of four technology portfolios:
Database and data management (e.g. SAP HANA Cloud).
Application development and integration with the help of Extension & Integration Suite
Analytics (e.g. SAP Analytics Cloud)
The portfolio around intelligent technologies (e.g. intelligent Robotic Process Automation, Conversational AI)
With the SAP Discovery Center, you can find the available technical and business services in the service catalogue that you can integrate into your processes.
The SAP Business Technology Platform offers four contract models
What sets SAP BTP from other cloud offerings apart
5 Benefits of SAP BTP
....which will convince you
Straightforward integration
Existing SAP system landscapes - be it R/3 or already S/4HANA - can be expanded in an uncomplicated way with SAP BTP and modern applications can be integrated. Thanks to SAP BTP, these applications can be made available externally as well as mobile and thus profitably integrated into existing value chains.
Time saving through bimodality
Relief of the infrastructure
Essential for S/4HANA Cloud
Bridge between proven and progressive
5 reasons for your SAP BTP project with msg
We are trailblazers in a world full of information.
Our ideas and solutions open up new opportunities for our customers, while driving development in their industries. Our actions are in line with our values. SAP BTP offers us the right tool for this.
value – inspired by people
People are our top priority. Each of our experts contributes with commitment, competence and team spirit to make your project a success.
msg und SAP – a strong partnership
msg and SAP have enjoyed an intensive partnership for 35 years. As an SAP Gold Partner, we always keep in tune of technological progress.
Your success is our benchmark
The high reliability of the SAP Business Technology Platform and our dedicated development teams form a powerful combination that our customers can always rely on.
Certified Service
We are awarded and certified in both SAP and hyperscaler environments. We toffer our customers a market-established and reliable standard.
Take advantage of SAP Business Technology Platform – we show you how to get the most of it.
Get in touch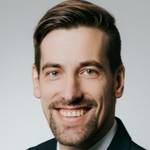 Florian Augustin
Head of Competence Center
S/4HANA & SAP Cloud