Smart business models achieve more growth
You want to grow and need software that can keep pace? You expect short implementation times and already pre-configured processes that increase the efficiency in the shortest possible time?
SAP S/4HANA Cloud offers these advantages.
You do not need to set up your own IT, SAP takes care of the hardware and software including support.
If you want to expand into other countries, you can simply expand your system and country-specific regulations are already taken into account (two-tier ERP)
Fast implementation through pre-configured processes
No large initial investment, you only pay an annual usage fee
Your solution remains up-to-date, industry updates and technical updates are made automatically on a quarterly basis
Your employees will love it. Operation is simple and requires little training.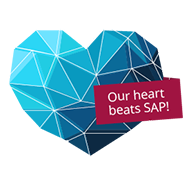 Do you have any questions?
Five reasons why the time is ripe for RISE with SAP
As an executive, have you thought about switching the ERP system to the next generation of SAP? The world as we knew it has changed irreversibly. Today, more than ever, companies are turning to smart applications and technologies for automated digital business processes and a new business result.

Why are so many companies switching right now? They do this for different reasons. But many do this to react to these 5 facts:
1. Innovations are a competitive advantage
The top performers in the industry in past recessions were those that introduced innovative business models and processes faster than their competitors.
2. These are uncertain times for the economy
3. Cost pressure has increased
4. Changes occur at a dynamic pace
5. The cloud offers growth opportunities
Get a quick start.
SAP Best Practices offers pre-configured processes.

Faster Plan-to-Product
Basic Production Planning
Basic Production Processes
Inventory Management
Maintenance Management

Optimized Order Processing
Order and Contract Management
Inventory Management
Receivable Operations
Optimized Procure-to-Pay
Determining Source of Supply and Contract Management
Operational Procurement
Inventory Management
Invoice Management and Vendor Management

Core Functions Financial Accounting
Accounting and Closing Operations
Cost Management and Analysis of Profitability
Treasury and Financial Risk Management
Financial Operations > Receivables Management

Project Services
Contract-to-Cash Project
Management Working
Time and Expense Management

HR Connectivity
Employee-​Central-Konnektivität zu SAP SuccessFactors
SAP S/4HANA cloud entry-level offerings for your specific needs
Imagine if you could stay two steps ahead of the competition and retain your customers for the long term. Or if you could predict exactly what was coming, so you could take decisive action now to change course or improve an outcome. For companies that use technology as a strategic differentiator, these are opportunities.

Finance

Always everything in sight.




With our introduction package Finance, we pave the way of your financial accounting into the digital age. Gain a decisive competitive advantage by increasing the flexibility, agility and speed of your processes for maximum business value.

Professional Service




With our complete solution Professional Service, you accelerate your order processing and map your entire business processes in real time. For more insights that you can use profitably.
Frequently asked questions SAP S/4HANA Cloud
Why should we use our ERP in the cloud now?
The cloud has clear advantages in terms of speed. Nowadays, companies make sure that they can benefit from innovations quickly. SAP now makes innovations available in the cloud every three months and these can be used immediately.

Installing, developing and maintaining individual IT systems is often too expensive and complicated for many companies. With a cloud ERP system, there is no need for operation and maintenance, because SAP takes care of this for you. You can focus on your core processes and customers.

In terms of deployment, the cloud solution is faster than an on-premise solution. Typically, a cloud ERP implementation takes between 3 to 6 months, depending on how extensive your core functions are. The cloud solution can be deployed in multiple locations without much effort, resulting in significant time savings.

Another reason why companies decide in favor of a cloud ERP solution is the fact that the system can be flexibly adjusted. Depending on your requirements, you can extend your solution. At the beginning, most company start with the core functionalities and can extend them as required without having to set up a large IT system landscape or having to make large investments.
Which companies should opt for SAP S/4HANA Cloud?
We want to move into the cloud, but we need more functionality than SAP S/4HANA Cloud offers. What can we do?
We want to run particular core processes on our own servers while administering certain processes in standardized cloud solutions. Is this possible?
Sure. The combination of on-premise and cloud is the hybrid approach and very popular with large companies. For example, the parent company uses the on-premise solution and all smaller subsidiaries are operated in the cloud. The advantage of this approach is the rapid deployment of the software. SAP takes care of the server and the hardware and is responsible for the security of your data. Both solutions are developed on the same code basis, thus ensuring the seamless exchange of data between parent company and subsidiaries.
How should we handle our own customer-specific developments?
What distinguishes SAP from other cloud providers?
SAP Cloud Trust Center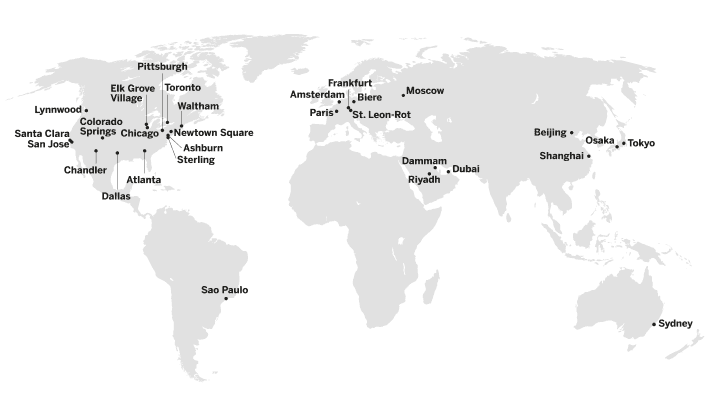 © SAP SE or an SAP affiliate company. All rights reserved
Aren't cloud and data security contradictory? No, not at all. Learn more at the SAP Trust Center page:
About the live operating status of SAP S/4HANA Cloud,
You can find information on product security, cyber security and much more.
How to protect the rights of individuals
Evidence of compliance with international standards such as ISO and British standards.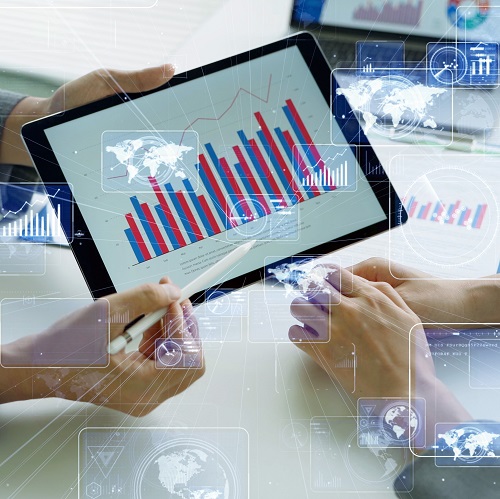 Experience SAP S/4HANA in the cloud
Gain insights into operations with SAP S/4HANA Cloud with the free trial version. Slip into different roles and test predefined scenarios. Start you free trial version now.
Free Trial Version
Our Services
We offer comprehensive consulting from processes to data, IT architecture, integration and organization.
Our certified S/4HANA Cloud consultants contribute extensive knowledge of business processes, strategies and best practices. We assist you in planning and implementing the SAP S/4HANA Cloud.
Consulting
Our SAP-certified consults are up to date with latest software developments. Our consultants show you the right way and accompany your digital transformation.
Conception
Together with you, we develop a holistic, cross-system process approach and standardize the value flow. On the basis of the pre-configured system, we develop your processes and data structure without a lengthy concept phase and start together with you in the system.
Implementation
During implementation, we follow the best practice approach. The implementation phase is assisted by our ISO-certified project approach and is conducted with the customary SAP activate method.
Service
As a service partner, we also offer you support after successful system implementation. With our service, we inform you about changes and updates in the cloud development and help you implement new software updates. In doing so, we keep your entire system in view and show you the effects on your system. Continuous quality assurance is our top priority here.
We would be happy to accompany you with our holistic approach efficiently and agile on your way through the digital transformation to an intelligent company.