Perfect administration processes with SAP support
Technological end-to-end processes are crucial for successful digitalization in administration. We are doing everything to optimize them.
Digital administrative excellence: Working better with SAP Solutions
In the further development of procurement, HR and budgeting, the administration must meet regulatory and functional requirements. Tasks include, for example, the introduction of e-billing and e-tendering, electronic workflows in approval processes and releases. In addition, in the future, it will be necessary to design and implement end-to-end integrations from portals and solutions for compliance with the Online Access Act via specialist applications to the established SAP system in the core administration. In this context, the technological developments in the SAP environment must be used to facilitate work and at the same time generate sustainably reliable results. This requires intelligent processes – on the basis of relevant standards and legal requirements and precise knowledge of administrative work and comprehensive SAP know-how.
As a Solutions Extensions Partner of SAP, msg has a wealth of experience and comprehensive knowledge far beyond the SAP standard portfolio, which we use for our customers in the public sector.
As SAP and administration experts, we assist with the implementation of regulatory and functional requirements in SAP solutions by designing, blueprinting, implementing and integrating agile methods, advise on technological developments and implement innovations. Our services comprise strategies on the optimized system and module use, consulting regarding data models and system architecture and SAP S/4HANA transformation consulting, starting with feasibility analysis right up to the implementation. In the process, our customers benefit from the special expertise of msg as a major SAP partner in Germany.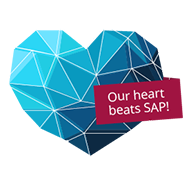 Do you have any questions?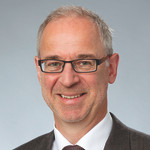 Jürgen Fritsche
Head of Public Sector
+49 69 580045 1005
SAP competence at msg
0
Experience in SAP projects