Gain control over credit default risks
The new Credit Management from SAP provides you with an extensive toolbox for the growing demands and needs of your credit and receivables management. The new integrative solution goes far beyond all previous approaches: Whether integrating Distribution, Sales or Contract Accounts Receivable and Payable - with the help of new capabilities, you can align credit limit and risk determination precisely with your company's targets. Design your own made-to measure risk determination and get full control over all credit decisions.
With SAP Credit Management, you can enjoy all the benefits of a well-designed overall package:
Reduce the risk of payment default
Obtain optimized credit decisions through fast access to extensive data relevant for decision-making (credit limit, creditworthiness, payment history, etc.)
Implement central credit management - even for multi-system landscapes
Stay on top of things with real-time risk data overviews at the enterprise or business partner level
Achieve low overhead costs through standardized, partially automated processes based on your individual business rules
Easily integrate and manage external credit report files as well
Get direct control over credit limit management
Benefit from liquidity management support
Do you have any questions?
Do you have any questions?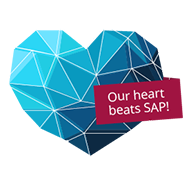 Our Offer for You
The basic package "Basic Credit Management" has a wide range of tools to support you in making sound credit decisions. The functions are included in the scope of delivery of SAP S/4HANA Finance.
Set credit limits for different customer groups for credit checking sales documents

Define individual risk classes

Get documented credit decisions on sales documents on credit blocks

Record payment history
"Advanced Credit Management"
enables a more in-depth analysis and credit limit determination. In addition, you can design many processes based on workflows and automated. You can also access these functions with the SAP S/4HANA Finance for Receivables Management license.
Automatic calculation of credit limits and risk classes of business partners
Workflow for processing credit limit requests
Automatic calculation of creditworthiness
Central credit management in a multi-system landscape
Our Approach

Analysis of the as-is situation

Analysis of the as-is situation
We analyze the existing concept of your credit management and include the current settings and processes.

Implementation and testing of the new solution (agile project)

Implementation and testing of the new solution (agile project)
We design the processes to identify and present the key figures you need - taking into account the SAP best practice approach, your business processes and targets

We activate all the Fiori apps you need and adapt them to suit your requirements.

All key users in your company receive a guide and can access the documentation of the settings made.

Post-go-live support

Post-go-live support
Hypercare phase

We shall also be glad to assist with your wishes and system adaptations that only become apparent from experience.
What you can expect from us
Consulting
Our FI/CO consultants are always up-to-date with latest software developments.

They also all have a strong understanding of business administration, which ensures an optimal connection between business administration and IT in each phase of the project.
Conception
Together with you, we develop a holistic, cross-system process approach and standardize the value flow.

We develop your processes and data structures without a lengthy concept phase and start together in the system.
Implementation
During implementation, we follow the best-practice approach, which can be adapted to your requirements if necessary.
Implementation is always based on a strong understanding of business management. As a result, the solution that is optimal from the perspective of the business department and IT is always implemented (no one-sided focus on one department).
Service
As a service partner, we naturally also offer you support after successful implementation.

Continuous quality assurance is our top priority here.
Would you like to reduce your credit default risks with SAP Credit Management?