The international accounting standard IFRS 9 is the successor to IAS 39 Financial Instruments: Recognition and Measurement. It has been effective since January 1, 2018 and essentially covers the following topics:
Recognition & Measurement (Amortised Cost vs. Fair Value, -TPL, -OCI, …)
Impairment Derecognition
General Hedge Accounting
Depending on the business model and the type of contractual cash flow, different valuation and accounting approaches arise. To determine these, the International Financial Reporting Standard (IFRS) prescribes various test procedures and logics.

Financial reporting for financial services is constantly changing and brings with it increasingly complex requirements for business processes and IT infrastructures. To meet these challenges and additionally generate added value through real-time information from a highly efficient, granular database, companies need a viable and powerful IT solution.
With granular data management to new potential
SAP FPSL is based on many years of experience in the financial industry and offers an ideal solution to meet the requirements, some of which are new and some of which have existed for some time. In particular, the combination of efficient, homogeneous and granular data storage and new analytics options holds great potential. This combination enables companies to act in a more optimized and effective manner, linking financial accounting, cost accounting, and the valuation of financial products.

SAP FPSL makes use of baseline-delta logic: it enables postings in different accounting standards (multi-GAAP) to be generated on the basis of a narrow, "generally valid" database. In doing so, the system uses functional-logical accounting processes that build on each other on a period-by-period basis. In addition, SAP FPSL follows a proven multi-currency approach, which creates the prerequisite for foreign currency valuations in a variety of different currencies.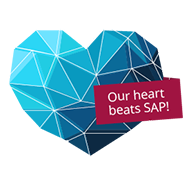 Do you have any questions?
Your added value: Achieve a fast and efficient implementation of the Financial Products Sub Ledger (FPSL) with us.
Ensure compliance and fulfillment of all IFRS9 requirements
Use a consistent, harmonized database as a catalyst for efficient accounting and reporting as well as a central, uniform financial system
Rely on a reliable accounting process that is already being used successfully by many banks
Use high potentials for cost advantages
Maintain maximum efficiency and flexibility
Create a basis for the future-oriented reorganization of your finance department
Ensure investment security thanks to continuous further development of the solutions
Enable continuous close
The Solution for Your Finance and Risk Management: SAP Finance & Risk Portfolio
With the SAP Financial Risk and Data Platform and the SAP Financial Products Subledger component, we provide you with fully functional, mature solutions that enable you to optimally implement regulatory requirements and equip your finance and risk management for the future. The core of the solution is a uniform, central database for integrated processes between bank management and accounting.