Excellent supply chain design - made by ITeanova
ITeanova Consult GmbH, a subsidiary of msg group, specializes in supply chain topics. In both SAP ERP and S/4HANA, ITeanova optimizes your supply chain design - especially planning across all stages of the supply chain.

Advanced Planning with ITeanova is primarily done using the PP/DS of the SAP software or with the proprietary APS tool RAPID PPC. Both options can also be combined. RAPID PPC is a useful and efficient addition, especially in the PP/DS environment, to enable complex use cases such as logics in planning. RAPID PPC is fully integrated in the S/4 standard and works directly with the data models of S/4HANA embedded PP/DS.

Through the successful implementation of numerous cockpit solutions in the areas of production planning, warehouse management, transportation planning, service and maintenance management, as well as the creation of many customized add-on solutions, we are convinced that we can also optimize your processes. We will be happy to advise you on your options.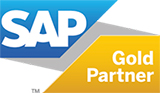 Do you have any questions?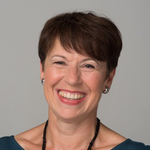 Sabine Staat
Sales & Marketing
ITeanova Consult GmbH