Successful transition to SAP Business Partner: With SAP CVI, you bring all master data of suppliers and customers under one roof
In SAP ERP systems, it was still optional to use SAP Business Partner (at least as long as e.g. SAP CRM, SAP SRM or SAP Ariba were not used). Customers and vendors were normally used as separate master data objects.
When switching to SAP S/4HANA, things are different: Using the SAP Business Partner is mandatory here. The connection between Business Partner and customer/vendor is created using the CVI interface. This interface ensures that any change to the Business Partner is immediately transferred to the customer/vendor master.


These are the advantages of a separate project before the actual transition to SAP S/4HANA:
Shorter project phase of the main project: The upstream implementation of the SAP Business Partner equalizes the main project. This avoids delays.
Key users given focus and reduced workload: Each person participating in the project can focus on a single aspect of the transition to SAP S/4HANA.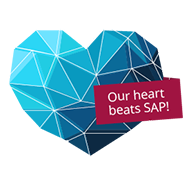 "CVI is the first step from ECC
to SAP S/4HANA."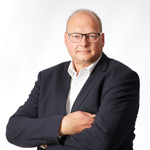 Thorsten Kozian
Department Manager
SAP Transformation
Customer-Vendor-Integration – Basics
With the basic package "Customer-Vendor-Integration – Basics", we teach you the basics of CVI as well as the system requirements – so that you can then independently perform all the necessary analyses and set up the functionalities.
1,950 EUR
Customer-Vendor-Integration – Advanced
With the package "Customer-Vendor-Integration – Advanced", we also offer the following components:
Analysis of the customers, vendors and contacts that currently exist in company
Creation of a project plan (incl. coordination of key data such as number rangers, links between customers and vendors etc.)
Customizing by our consultants (without additional development)
Instructing IT to perform function tests for quality assurance
Training of key users in the BP application
Documentation of the system settings made
Identification of activities that need to be performed in CVI after transition to SAP S/4HANA
9,900 EUR
Customer-Vendor-Integration – Professional
The package "Customer-Vendor-Integration – Professional" dives deeper into the technology:
Analysis of interfaces when creating customers and vendors from external systems
Analysis of additional fields in customer and vendor master data already available and to be migrated
Implementation of additional fields in SAP Business Partner
Creation of reports for reconciliation and correction of master data
Performance of function tests for quality assurance
IT training
Implementation of the go-live (incl. hypercare phase)
Execution of activities within CVI after transition to SAP S/4HANA
Choose for yourself which activities you would like to carry out yourself or outsource as part of the CVI. Of course, you can switch to another package at any time. We are at your side.
Analysis of the as-is situation
We analyze your current master data and use of number ranges, uncover risks and discuss with you possible solutions.
Implementation and testing of CVI (agile project management)
Consulting
Our consultants are always up-to-date with latest software developments.
Our team of experts also has an excellent understanding of processes and across modules. This way, we ensure the optimum combination between business administration and IT in each phase of your project.
Conceptual design
Together with you, we develop a holistic process approach and standardize handling in purchasing and sales.
We develop your processes together with you without a lengthy concept phase – start right away with us in the system!
Implementation
During implementation, we follow the best practice approach. If required, this can be adjusted to your needs.
Implementation is always based on a balanced relationship between business requirements from specialist departments, close-to-standard SAP processes and IT specifications. There is no one-sided focus but: The solution that is the best from the point of view of all departments involved is implemented.
Service
As a service partner, we naturally also offer you support after successful implementation.
Continuous quality assurance and further development are our top priority here.
You want to learn more about SAP Customer Vendor Integration in SAP S/4HANA?