RISE with SAP: What you need to know
"RISE with SAP" is a "Concierge Service" that enables companies to drive their digital transformation faster with the right, preselected tools and services. Cloud solutions and services are offered in a package to assist companies' business transformation.

msg has been certified for RISE with SAP since 2021. Thanks to the certification, msg can provide its customers with quick and easy access to SAP S/4HANA Cloud, the SAP suite underlying the RISE with SAP initiative.
RISE with SAP at a glance
SAP S/4HANA Private Cloud Edition (PCE) is at the core of this offering. This enables companies to move to the cloud via brownfield migration.
The SAP S/4HANA Cloud Suite, infrastructure management and technical system operation (with the hyperscaler of your choice) are bundled in just one contract.
In addition, SAP's focus is on Business Process Intelligence (BPI) and cross-application analytics. These provide new dimensions of real-time and predictive data insights to forecast performance and manage the company. You analyze how your processes perform and benchmark them against industry standards.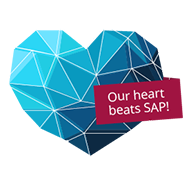 "The demands on companies in terms of speed, efficiency and intelligent processes are growing continuously. That's why they need suitable software and technologies. S/4HANA from the public or private cloud can be a means of choice. But companies' IT landscapes are heterogeneous, which is why one technology strategy for all does not work. That is why we, as the representative body of more than 3,700 SAP user companies in German-speaking countries, welcome SAP's initiative "RISE with SAP". It is intended to support companies on their individual path to the cloud."
What is included in the "RISE with SAP" package?
SAP S/4HANA Cloud (Intelligente Suite)
It is the keystone that handles all core processes. Choose your own infrastructure. You can work with four different hyperscalers (Microsoft Azure, Amazon Web Services, Google Cloud Platform, Alibaba Cloud), SAP data centers or – for regulated industries – your own data centers.
Branchen-Cloud (Industry Cloud)
Business Process Intelligence
The SAP Business Network enables seamless collaboration with trading partners to promote networked processes and experience.
Business-Technologie-Plattform (BTP)
Integrierte Tools und Services
5 reasons to make the move to RISE with SAP
Innovations are a competitive advantage
The top performers in the industry in past recessions were those that introduced innovative business models and processes faster than their competitors.
These are uncertain times for the economy.
If you want to be successful despite economic uncertainty, you need fully transparent, end-to-end , digital business processes. The intelligent ERP of SAP has been developed for the customers to perform analysis, to make forecasts, to collaborate, to decide, plan and react in the decisive moment – irrespective of what comes next.
Cost pressure has increased.
The need to cut costs and increase our efforts to do so has never been more urgent. SAP's intelligent ERP supports smart company-wide automation to increase efficiency and gain intelligent and personalized insights to enhance productivity.
Changes occur at a dynamic pace.
In times of rapid change, it is difficult to find a good balance between customer demand, company priorities and industry-specific problems. Our modern ERP solution helps companies grasp situations faster in order to adjust plans, reassign resources and align processes at the pace of the market.
The cloud offers growth opportunities.
The cloud is rapidly becoming the new standard for turning capital costs into operating costs and supporting remote work. Our offer RISE with SAP paves this way into the cloud by protecting your current ERP investments, continuously driving innovations and scaling procedures – at lower total cost of ownership.