Correct information. Any time. Everywhere.
The SAP Analytics Cloud (SAC) is a cloud-based software-as-a-service solution from SAP. The solution comprises both classic business intelligence functions for analysis and reporting as well as planning applications and predictive analytics functions. The use of SAP HANA in-memory technology supports the processing of very large volumes of data with efficient response times for the evaluation of time series analyses, plan/actual comparisons and the calculation of forecasts, predictive and real-time analyses.
SAP Analytics Cloud draws your attention to significant relationships, opportunities and risks in your business figures:
SaaS solution for forecasts, smart discovery analysis and corporate planning
Real-time analyses of structured and unstructured data sources
No complex technical installation and operational management
Permanent updates of new functions
Enhanced self-service and collaboration options
Integration of SAP and non-SAP and cloud and on premise systems
Execution of simple ad-hoc and real-time scenarios
Better and, most importantly, knowledge-based decisions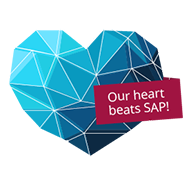 Do you have any questions?
No matter where, when or how – Find the correct information with SAP Analytics Cloud
SAP Analytics Cloud – Business Intelligence
Easily connect data sources and systems
Connect your SAP and non-SAP systems and on-premise and cloud data sources

Use the browser-based development environment

No desktop installation required
Easily create business stories
Create your own business stories with the dashboards and analyses you need

Discover dependencies in your business figures using smart data discovery
Mobilize your stories

Share insights with your team

Initiate and evaluate measures together based on reliable data
SAP Analytics Cloud Planning
Create simple planning models using provided templates

Integrate SAP Business Planning and Consolidation applications into new or existing SAC scenarios
Experience planning layouts with a modern look and feel

Calculate plannings and forecasts with high performance on SAP HANA basis

Leverage new collaboration functions for effective coordination of decisions
Plan and simulate with different levels of detail

Consolidate individual plannings

Perform plan/actual comparisons in one application
Analyze your recruitment activities with SAC at the click of a button
A glimpse
into the future
What talent does your organization need?

(Age, gender, qualification)

Analyze your staff requirements and take a glimpse into the future.
Analyze your recruitment and SuccessFactors processes
Measure the efficiency of your application process.

What is your success rate?

Where do my recruitment costs arise and what are the costs of not filling a position?
Recruitment
direct campaigns
How successful were targeted applicant approaches?

Which medium is successful in attracting applicants?
Employer attractiveness & corporate social media
How is your organization perceived in the digital world?

Check your own response times and social media ratings.
Use the pre-configured SAC dashboards and stories to visualize and plan your business processes
SAP financial planning and analysis based on SAP S/4HANA Cloud
Real-time integration of your SAP S/4HANA Cloud instance with SAP Analytics cloud

Ready-made analysis dashboards, KPIs and management stories for controllers and planners

P&L and balance sheet reports based on cost centers and profit centers

Profit center accounting, year-end closing and cash flow planning

Ready-made planning templates, planning functions and process examples

Trend and variance analysis

Smart discovery analysis to detect trends and actual to plan variances

Restore plan data to the SAP S/4HANA Cloud
SAP Finance based on SAP S/4HANA
SAP CRM Sales Performance and Planning (C4C)
SAP Human Resources SuccessFactors
Ready-made HR analytical dashboards, KPIs and management stories
KPI analysis for HR controllers and analysts (headcount distribution, turnover, average length of service)
Diversity:
Gender distribution in management positions

Distribution by job classification and age
Performance Management:
Employee target attainment

Presentation of the current salary and wage structure
Recruitment KPIs:
Analysis of recruitment activities

Analysis of internal and external candidates by country, gender, payment

Search requests, job advertisements, applications, recruitment, time to fill, time to hire
Staffing overview and succession planning
Staffing overview and succession planning
Talent pipeline analysis
SAP Travel & Expense auf Basis von SAP Concur
SAP Mill Products: Configurable Products Sales
Our SAC offer for you
If you are completely new to the topic, take advantage of our starter package
Activation of sample corporate data in the msg cloud
In a web session or on-site appointment, we coordinate the scope of your SAC scenarios with you.

You supply a structured demo data file according to our msg treorbis template.

We build your SAC showcase in the msg cloud and import sample data.
We offer the following topics:
HCM: Age structure analysis, diversity, turnover analysis, regional distribution and time series

Controlling: Analysis of revenue, costs, profitability by company, cost centers, G/L accounts etc.

CRM: Analyses of customer pipelines, leads, opportunities, monitoring of sales activities and campaigns
We develop for you:
A joint management story and conduct an on-site workshop with you to present the results.

You do not need additional user or product licenses.
You have already purchased an SAC license? Then use our advanced package.
Activation of your corporate data in the SAP Cloud
In a web session or on-site appointment, we coordinate the scope of your SAC scenarios with you.

We support you in setting up the SAC infrastructure and connecting your systems (cloud, on-premise or flat file),
We activate for you:
"Live Data Connections" for the connection of your SAP BW, SAP HANA or S4HANA. In this scenario, your corporate data is only made available via SAC at the time of analysis, but is not persistently stored in the SAP Cloud.

"Data Upload Procedure" for the connection of SAP ERP, SAP SuccessFactors, CRM systems or other data sources. With this procedure, your data is replicated to your licensed SAP Cloud.
We develop a joint management story and conduct an on-site workshop with you to present the results.
Our Services
We offer comprehensive consulting service for the analytics requirements analysis. We advise you on the analysis of your SAP IT architecture, evaluation of your processes, data and users. We are happy to advise you on which analytics strategy fits your company or department.
Consulting
Our certified consultants bring a wealth of knowledge for the optimal implementation of analytics strategies, processes and best practices. They are up to date with the latest software development, whether in the SAPBW/4HANA or SAP Analytics Cloud environment.
Implementation
During the implementation of SAP Analytics Cloud, we align closely to the best practice approach and allow you to customize your processes. The implementation phase is supported by our ISO certified project approach.
Concept
Together with you, we develop a holistic analytics alignment in the cloud and on-premise environment. A uniform strategy enables your company to effectively support the integration of new processes and systems or the expansion to include new companies.
How can we support you in implementing your SAP Analytics Cloud?