Increase your corporate success -
with a new kind of data processing
SAP Profitability and Performance Management (SAP PaPM) is a highly performance-optimized calculation engine that is based on the SAP HANA database technology. The application with its different functions is ideally suited to performing profitability and costs analyses near real time. The same is true for the processing of larger data volumes in complex calculations, simulations and allocations.
With our comprehensive PaPM expertise, you can:
Align internal processes with profitability and corporate success
Quickly identify needs for action and initiate actions
Develop targeted strategies to increase earnings and efficiency
Seamlessly integrate corporate data into the system landscape
We help you choose the right PaPM tool and advise you with our expertise.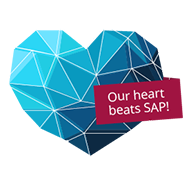 Do you have any questions?
Do these challenges sound familiar?
Processing growing volumes of data in companies
Increased requirements (quantitatively and qualitatively) for regulatory reporting
Efficient data processing in (near) real-time
Ensuring constantly high data quality (in- and output)
Mapping complex algorithms for extrapolations and simulations
Lack of traceability and reproducibility options ("auditability")
With SAP PaPM, we provide you with the right solutions
Thanks to a variety of different functions, you can use SAP PaPM to meet a wide range of individual requirements.

Profitability and
Cost Management

Profitability and
Cost Management
Calculation, analysis and simulation of profitability and cost efficiency on product, channel and customer level
Predefined models for different business sectors
Keep an eye on the cash flow thanks to visualization options

Agile Plan and
Forecast Modeling

Agile Plan and
Forecast Modeling
On the basis of past values, you can create forecasts for the occurrence of events in the future
Stochastic models and machine learning as basis for future decision making
Application potential for all areas of the company

Process Mining

Process Mining
Identification and monitoring of process activities, lead times and automation potentials
Fast implementation thanks to predefined process models
Simulation of process changes as basis for decision making for future actions

Tax Calculation and Reporting

Tax Calculation and Reporting
Collection, calculation and simulation based on highly automated processes
Tax calculation and reporting for direct tax calculation
Reporting of income and deferred taxes

Value Chain
Sustainability Management

Value Chain
Sustainability Management
redefined models enable a quick go-live
Calculate ecological and social effects, the influence of your suppliers and the impact of your products and services on the product lifecycle
Determine the carbon footprint on product level thanks to innovative bottom-up calculations

And much more:

And much more:
IT Cost Management
Product and Price Calculation
Funds and Liquidity Transfer Pricing
Global Transfer Pricing
Product and Price Calculation
Financing and Investment Sustainability
The right use is crucial...
6 reasons for your PaPM project with msg
Quick implementation thanks to predefined contents, SAP S / 4 and ERP integration
Best practice tasks, activity-based cost accounting and top-down assignments
Analysis and adjustment to your business factors at the click of a button
High-performance visualization options
Access a wide range of integrated simulation functions
Fast computing time thanks to SAP HANA database technology