Auswahl Ihrer Testgruppe
Den demografischen, örtlichen- und spezifischen Kriterien Ihrer Zielgruppe entsprechend, stellen wir repräsentative Usergruppen aus unserer internationalen Crowd-Community zusammen.
Remote-User-Experience-Studien
Für Ihre User-Experience-Studien entwerfen wir kritische User Journeys und umfassende Fragebögen. Die Studienteilnehmenden geben qualitatives und quantitatives Feedback, liefern detaillierte Problemberichte und zeigen Verbesserungsmöglichkeiten auf.
Mit unseren ausführlichen Abschlussberichten erhalten Sie eine übersichtlich Zusammenfassung aller Studien- und Testergebnisse und klare Handlungsempfehlungen.
Kommentierte Videoaufnahmen der User Journey
Während unserer User-Experience-Tests zeichnen die ausgewählten Testteams ihre Sitzungen auf. Sie kommentieren alle ausgeführten Schritte und erläutern, wie ihnen die Anwendung gefällt, wie intuitiv die Bedienung des getesteten Produkts erscheint und welche Erwartungen erfüllt oder nicht erfüllt wurden.
Sie erhalten die relevantesten und kritischsten Erkenntnisse aus allen eingereichten Videoaufnahmen in einem Video.
Digitale Erlebnisse dauerhaft monitoren
Digitale Erlebnisse entstehen nicht nur beim ersten Kontakt. Eindrücke Ihrer Kunden können sich im Laufe der Zeit verändern, wenn diese tiefer in die Funktionalität eintauchen oder wenn sie sich über Produkte der Wettbewerber informieren.
Mit unseren entwicklungsbegleitenden User Experience Insights können Sie laufend quantitatives und qualitatives Feedback von repräsentativen Kundenpanels sammeln. Für dauerhaft zufriedene User und erfolgreiche, langfristige Kundenbeziehungen.
So machen Sie aus Nutzern echte Fans
Mit den Customer-Experience-Services von passbrains können Sie Ihre Produkte und Services mit Kundenaugen sehen und für dauerhaft zufriedene Nutzer sorgen:
Erfahren Sie, wie Ihre digitalen Produkte und Services von der gesamten Bandbreite Ihrer Kundinnen und Kunden erlebt werden.




Verstehen Sie die Stärken und Schwächen Ihres Produkts und beheben Sie gezielt Probleme.




Wandeln Sie Insights in positive Nutzererlebnisse und Kundenerfahrungen, in verschiedenen Phasen des Kunden- und Produktlebenszyklus um.




Beziehen Sie Ihre Kunden frühzeitig in die Entwicklung Ihrer Produkte und Services ein und sammeln Sie wertvolle Ideen und Vorschläge für Verbesserungen zukünftiger Produkt- und Service-Updates.




Gewinnen Sie Einblicke in spezifische Faktoren, die Kundenzufriedenheit schaffen und für langfristige Begeisterung, Loyalität und hohes Vertrauen sorgen.



Stärken Sie die Bindung zu neuen Kunden, lernen Sie aus erster Hand von den Erfahrungen aktueller Kunden und begeistern Sie ruhende Kunden neu.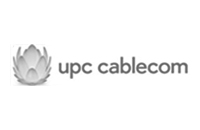 Fabrizio Campanale
Director Entertainment and Connectivity, upc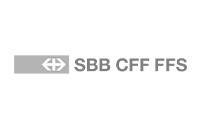 Vladimir Vasic
Testmanager SBB Swiss Federal Railways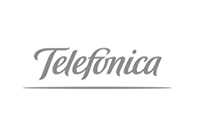 Niv Segev
Quality Engineer, Telefonica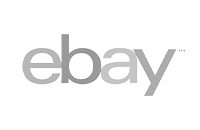 Michael Palotas
Head of Quality Eng. Europe, ebay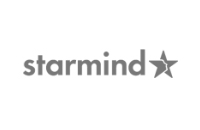 Pascal Kaufmann
CEO, starmind
Anders Emmerich
CEO, aligned
Die UX- und CX-Services von msg.passbrains
umfassen Onlineumfragen, Issue-Tickets, Forumsdiskussionen, Produktbewertungen und vieles mehr.