Achieve operational excellence with msg and SAP
Ever shorter development cycles, increasingly complex production processes and massive competitive pressure are forcing medium-sized automotive suppliers in particular to further increase their efficiency and productivity. New market actors like Google and Apple are changing the playing field in the automotive industry with new technologies and business models. Digitalized processes are opening up new business opportunities here.
As a certified SAP full-service provider, we successfully implement SAP S/4HANA in our customer projects. 40 years of industry expertise and process knowledge across all areas of automotive suppliers form the basis for successful consulting and implementation projects. In addition, we also offer SAP license/maintenance, SAP operation (on premise, cloud) in our own data centers and application management services. We provide you with independent consultancy.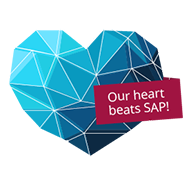 Do you have any questions?
Current challenges for automotive suppliers
Are our logistics processes optimally structured?
Can we manage warranty claims and refunds automatically?
What can a simplified processing of goods movements look like?
What can a simplified processing of goods movements look like?
Are continuous quality controls integrated into our processes?
Do we know our customers' needs well enough?
How can we optimize our materials and product management?
How can we optimize our materials and product management?
Do we meet supplier standards and OEM requirements?
Our portfolio offers the right solutions
SAP S/4HANA Transformation
The schedule is set: In 2027, SAP will discontinue its support for the currently active SAP version ECC 6.0 EhP 8. One thing is certain: All companies, which are currently using SAP and want to continue using it must have migrated to SAP S/4HANA by then. This is a far reaching change that has huge innovation and optimization potential for digital transformation. We accompany you on this journey and get you in shape for your transformation process.
SAP S/4HANA Implementation
Optimization of JIT/JIS processes
Shop Floor – Designing horizontal and vertical integration
Analytics – Information as a competitive factor
Product Lifecycle Management – Quality starts with product development
Product offensives and a steadily increasing number of variants place a high burden on the processes and systems of automotive companies and bring to light any weak points or a lack of integration of the IT systems. To identify the resulting need for action, design and efficiently implement solutions, we provide you with our expertise in process and system integration and also in product data management.
Implementing efficient supply chains
Integration of quality management into the supply chain
Digital twin – efficient collaboration with supplier and customer
msg Smart Factory Platform (SAP, non-SAP)
"As a certified SAP full-service provider, we naturally set store in SAP S/4HANA. But the SAP standard software is not a dogma . Custom or non-SAP solutions can continue to exist and be integrated into an overall SAP concept. We achieve the bests results for our customers with this approach."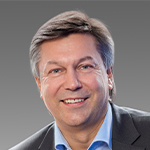 Maik Bonnmann
Executive Sales Manager

SAP competence of msg
0
Experience in SAP projects
Use our SAP consulting for more operational excellence
Handling Unit Management
Simplify the handling of your goods movements by organizing your logistics processes on the basis of loading units.
Just-in-time- und Just-in-sequence-Verarbeitung
Coordinate your production and material flow along the logistics chain and cooperate with suppliers and for OEM requirements.
Material and production management
Gain an accurate understanding of performance and risk early on for greater operational excellence.
Quality management
Actively prevent defects by integrating continuous quality controls into your processes.
Warranty processing
Reduce the number of defects and prevent doing work twice by automating the management of warranty claims and refunds.
As an SAP full-service provider, we successfully implement digitalization processes for automotive suppliers.