With msg to the smart city: Our philosophy
The digital transformation of municipalities has been gaining attention for about a decade now. We see ourselves as pioneers of this change and support municipal ecosystems in short- and long-term challenges - such as demographic change, climate protection or the creation of equal living conditions in urban and rural areas.
We are convinced that the data aggregated in a municipal data space will help smart municipalities make work more efficient, drive economic developments, improve people's quality of life, or ease the burden on the climate by reducing emissions.
Our experts advise and support municipalities in the design and implementation of all aspects of smart city development, including the municipal data platform or individual applications. To this end, we apply the United Nations Sustainable Development Goals, the New Leipzig Charter or relevant DIN Smart City specifications, among others.
"When networking fields of action and data sources, the economic, ecological, social aspects and implications of development must be considered in addition to the technological aspects. If the "digital balance" is found, then one can speak of a truly "intelligent municipality". This particularly concerns the data obtained and the data sovereignty of the municipalities."
Do you have any questions?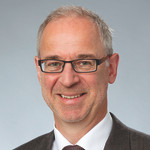 Jürgen Fritsche
Head of Public Sector
+49 69 580045 1005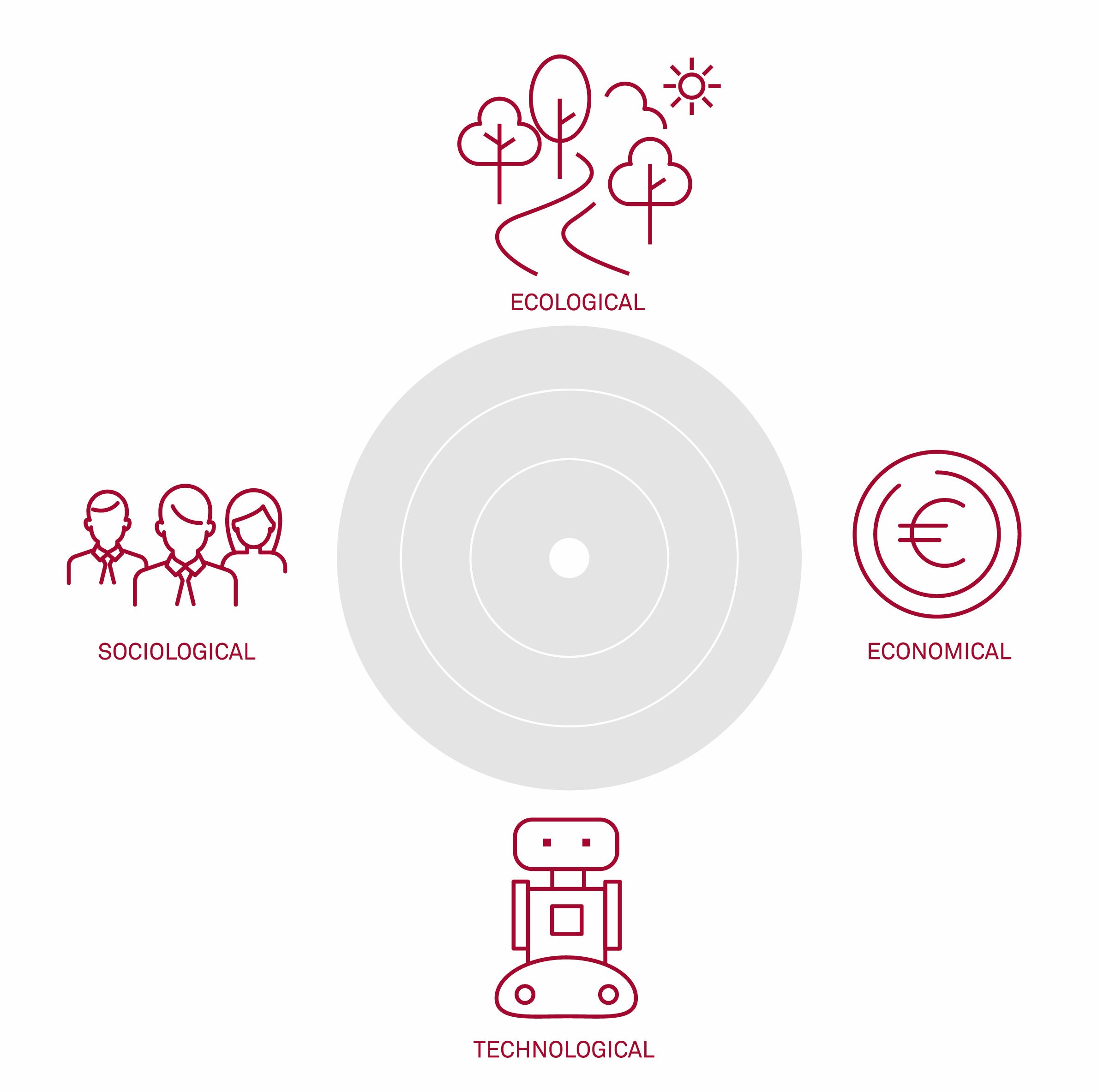 Municipal areas of action: Integration of the overarching data space
The systems and sensors of various municipal fields of action are integrated in the networked, intelligent municipality. They are linked by a municipal data platform based on open standards such as koda.city. koda.city guarantees interoperability, a uniform data model and vendor independence.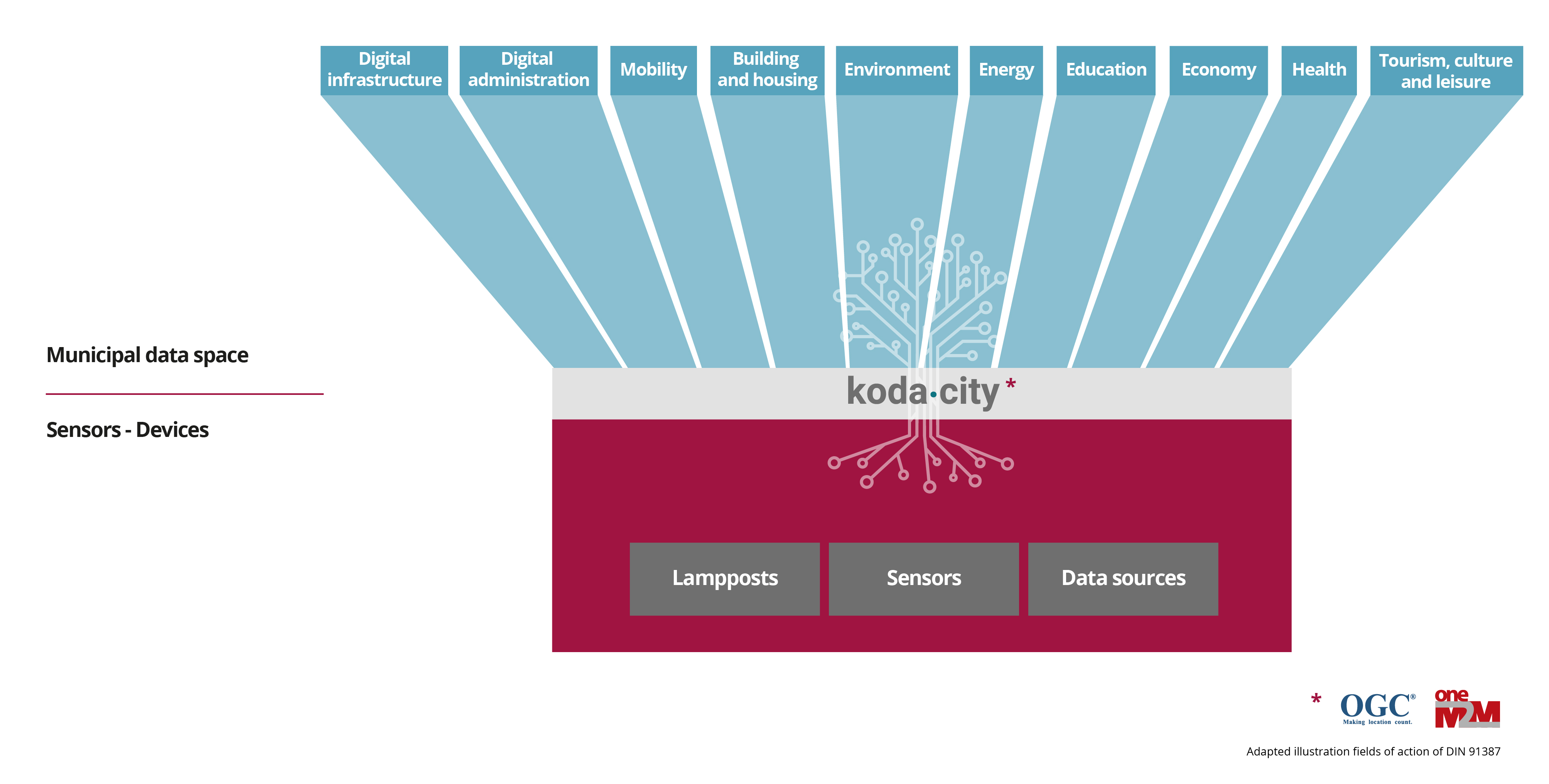 The municipal data space using the example of a lamppost*
Vorteile Smart City
Function of an integrated multi-functional Humble lamppost (imHLa)
Drone charging infrastructure
Renewable energy (sun / wind)
Energy-controlled adaptive lighting
Environmental data acquisition
Electric charging infrastructure
Benefits for the municipality


Citizens can use applications to charge their e-mobiles
Cities can use applications to smartly control lighting and thus reduce energy costs
Applications for citizens or companies are offered via marketplaces (app store model)
With the help of koda.city, different street lighting systems can be integrated, controlled uniformly and structured data can be read.
Charging processes for e-mobiles can be initiated
Smart lampposts to reduce energy consumption
Source of income for the municipality by renting advertising space
End-to-end offer: msg offers the digital transformation from a single source
Transformation aus einer Hand
msg offers many years of vertical industry expertise coupled with horizontal consulting and solutions experience from a single source. This makes us your partner for the digital transformation of the complex municipal ecosystem. In doing so, we draw on partnerships from different industries - while forging new ones.
msg is actively shaping the digital transformation
msg gestaltet aktiv
We advise and accompany you on your way to the digital transformation in the municipality.
Contact us!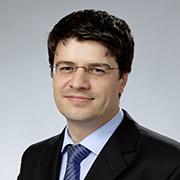 Florian Wüchner
Division Lead
Smart Government and Municipalities