New statutory provisions and organizational changes in companies call for absolute flexibility in the management of billing and payment activities. With Financial Services – Collections and Disbursements (SAP FS-CD), SAP offers a module that makes collections and disbursement processes fast and cost-effective with a high degree of automation, while still operating with maximum flexibility. This is why SAP FS-CD is the long-established standard for the insurance industry.
The solution for the insurance subledger offers the following advantages:
SAP FS-CD supports collections and disbursement processes across all lines of business, whether billing is handled directly with the customer or through brokers. This gives you a central overview of all business partners and allows you to streamline and modify your processes accordingly.
SAP FS-CD offers a highly automated incoming payment processing system with flexible payment logic and manual dispute case management, flexibly configurable dunning processes, interest calculations, broker collections and payment plans, and supports various outgoing payment methods such as transfers or checks.
SAP FS-CD functions as a central booking interface for all insurance systems: as well for policy management and claims and commission management, as for coinsurance and reinsurance. The module draws on a high degree of automation and efficient bulk data processing functions to handle the high data volume.
Being a longterm expert partner of SAP and the insurance industry, msg combines professional expertise in collections and disbursement processes with solid technological know-how. We have already completed numerous FS-CD implementation projects with primary insurers and reinsurers. We will also be happy to assist you with comprehensive professional consulting services and our technical expertise during the implementation, ongoing development and operation of FS-CD.
Get in touch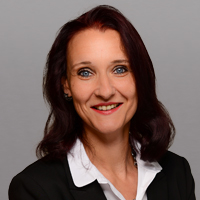 Yvonne Grau
Head of Primary Insurance
Insurance SAP Consulting