Modern IT systems have to cover a large variety of technical and professional requirements because the ever-increasing interconnection of IT systems leads to a high degree of complexity in development and operation. At the same time, the professional and technical demands placed upon the quality of IT systems are growing as well. For this reason, various specialized divisions and experts are integrated into development projects. As a result, the organizational structure of IT projects is larger and more complex – with increasing demands upon IT project management.
A decisive factor in the success of IT projects, beyond professional know-how und technological competence, is above all the capacity for efficient planning and steering. This calls for professional processes and methods in IT project management – the reason why we have established IT project management as an independent area of expertise in our organization. On this basis, we can offer you the complete range of services in the field of project management:
In steering your IT projects and programs we support you with comprehensive services and ensure highest quality. Our experienced project managers consult with and coach your staff and take responsibility for the results.
In client projects as well as in our own, our IT project management follows a clearly defined methodology, our PROcess Framework for IT Projects (PROFI). This methodology covers all the requirements of IT project management, risk management and quality management through all phases – from initialization to operation. Our range of services cover:
Management of IT projects and programs
Definition und classification of the project scope
Establishment and support of Project Offices
Planning and supervision of target dates and resources
Cost management during the course of the project
Stakeholder management
Risk management (in the start-up phase and during the project)
Quality management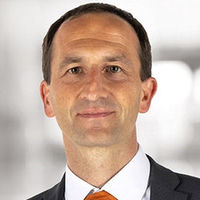 Do you have any questions?
IT projects are not without risks, especially those that are extensive and critical in terms of time or business. There are many reasons to carry out a project audit – for example, if you want to change your service provider or want to know whether your project management is professionally organized, whether you can expect high-quality results or whether the project is efficient and meeting the targeted schedule.
Beyond analyses and project audits, we ensure that in the handling of your projects all requirements of quality management are fulfilled from the beginning. In addition, we offer a comprehensive range of services for quality assurance:
Project auditing
Identification and analysis of project risks
Evaluation of process quality, for example according to the reference models of Capability Maturity Model Integration (CMMI)
Monitoring of ongoing process improvement
Review of development outcomes
Establishment of professional IT project management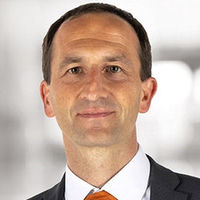 Do you have any questions?
At a certain level of complexity, implementing, establishing and enforcing all concepts and methods in the context of IT project management cannot be performed by the project manager alone. Particularly for large projects and extensive programs, it is advisable and practical to establish a professional Project Management Office (PMO). A PMO ensures process consistency and enables the project manager to concentrate on the steering of the project or program.
The set-up of a Project Management Office enables the establishment of continuous processes, methods and tools at the cross-organizational level. By systematic training, coaching and regular exchange of experience, staff members are prepared for managing IT projects.
Our range of services in the Project Management Office area:
PMO for multi-project-, program-, or portfolio management
Introduction of consistent policies and guidelines for project execution
Establishment of standards for project management, e.g. GPM/IPMA, PMI/PMBoK, Prince2, V-Modell XT, Scrum
Systematic identification and analysis of risks within a project portfolio or within a multi-project-/multi-program context
Integration of the PMO into the organizational structure of the company
Training and coaching for project managers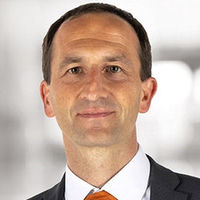 Do you have any questions?