Registers – backbone of a modern, networked administration
Registers are the backbone of a modern, networked administration. Currently, several hundred types of registers store all the information needed to provide administrative services. From the European down to the municipal level and back, register modernization is intended to enable data to be exchanged according to the "once only principle" and thus ensure a seamless flow of data.
But on the way to this complete digitalization, significant complexity has to be overcome at the interface between public authorities and citizens: A multitude of different systems must be networked, strict data-protection requirements must be met, legally compliant data retrieval must be ensured, complex data models must be standardized and uniform transport logs must be implemented. The objective of register modernization is a digital, efficient and citizen-centric administration. After all, digital administrative processes not only speed up the processing of citizens' requests, but also greatly reduce the burden on the administration itself.
The Register Modernization Act paves the way
The Registermodernisierungsgesetz (RegMoG) (Register Modernization Act) was passed at the beginning of 2021 and paves the way for a cross-register identity management. A basic register enables the up-to-date use of personal data, making it possible to apply for administrative services easily, digitally and without media discontinuity. With the help of digitized and networked registers, data will in future be exchanged automatically within the administration when requested by citizens - without the need for cumbersome administrative procedures. Register modernization also benefits Germany as a business location, because data that only has to be transmitted once to the administration by means of application processes without media discontinuity minimizes costs and processing times.
Do you have any questions?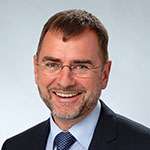 Werner Achtert
Head of Public Sector

+49 69 580045 1222
werner.achtert@msg.group
"Register modernization offers the opportunity to give administration modernization the necessary boost. The long-term goal of moving away from paper-based to fully digital administration requires the creation of interoperable systems. Only when interoperability is established at the technical and semantic level will we achieve the necessary level of maturity for a modern, networked administration"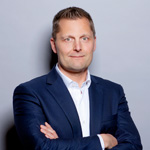 Register modernization – Are you ready?
Register modernization is coming But what does this mean for your organization, your authority, your municipality? What specific challenges do you face and how can we adapt the IT procedures you already use to the transformation process? Are you already familiar with the relevant legal, technical and organizational requirements from the implementation of the Onlinezugangsgesetz (OZG (Online Access Act)), the Registermodernisierungsgesetz (RegMoG (Register Modernization Act)) and the Single-Digital-Gateway-Verordnung (SDG-VO (Single Digital Gateway Regulation))?
We support you in the modernization of your registers
We support you in making an informed assessment, develop options for action and help you plan the next steps. We bring our implementation experience to bear and support you in modernizing your functional procedures and registers and connecting them to the National Once-Only-Technical-System (NOOTS). Our portfolio includes independent consulting from strategic planning to implementation and go-live. We work agile, even across the boundaries of public authorities and can thus gradually implement the required business processes. Together with you, we make success visible and support you on your way to becoming a digital authority open to innovation.