18/07/2023
Frankfurt am Main, July 18, 2023. Effective July 1, 2023 msg for banking ag acquired Staperior Consulting GmbH. The company, which is headquartered in Munich, will henceforth operate as a wholly owned subsidiary of msg for banking and thus as part of the internationally operating msg group.
Staperior Consulting GmbH is an auditing-related consulting company with a high level of technical and IT expertise that supports its customers from strategic technical conception to operational IT implementation.
"The merger with msg for banking ag offers Staperior Consulting GmbH great opportunities and numerous possibilities for further development," commented Helene Stargardt, previous sole owner and managing director of Staperior Consulting GmbH, on this step: "Especially the matching consulting portfolio and the corporate culture of both companies create a strong basis for a successful integration of expertise and an expanded added value for customers."
For Dr. Frank Schlottmann, CEO of msg for banking ag, Staperior Consulting GmbH perfectly complements the service portfolio of msg for banking ag: "Through the merger, we are strengthening our SAP expertise, our data management capacities and our wealth of experience in IT governance for banks. We warmly welcome Staperior Consulting GmbH to the msg Banking industry."
The previous owner Helene Stargardt will continue to server as managing director. As the second managing director, Christoph Prellwitz, business area lead Digital Transformation at msg for banking, will strengthen Staperior's management team.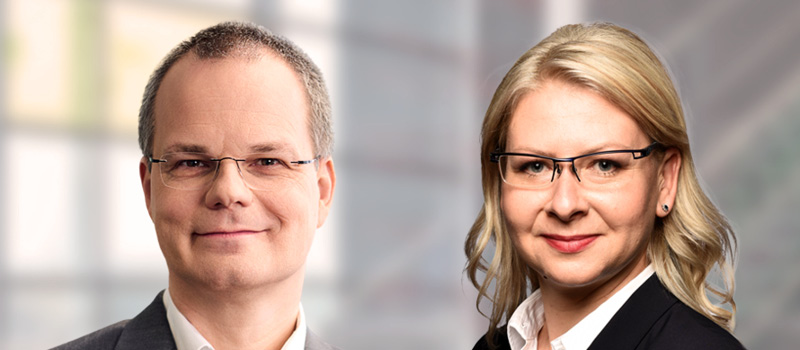 Dr. Frank Schlottmann, CEO of msg for banking ag and Helene Stargardt, Managing Director Staperior Consulting GmbH