06/11/2019
The German federal government wants to work with representatives from industry and science to create a high-performance and competitive, yet secure and trustworthy data infrastructure for Europe. msg is involved in the design and realization of the GAIA-X project.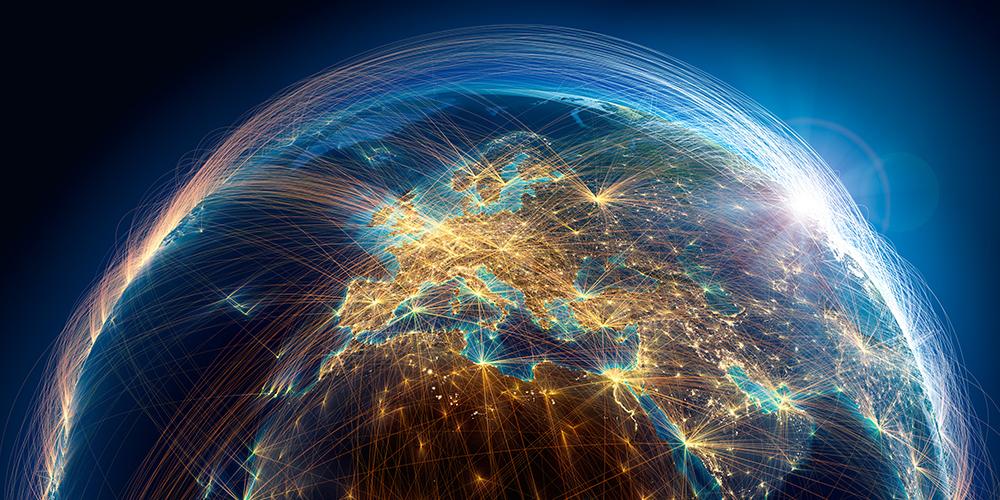 European, independent, competitive
Quickly scalable cloud offers from non-European countries currently dominate the market. There are hardly any comparable European alternatives when it comes to scalability or application breadth and those that do exist are limited to specialized niches. That is why the federal government initiated the GAIA-X project, with the goal of creating a secure and connected data infrastructure for storing, processing and transmitting data within Europe. Instead of a proprietary scaler like those offered by Amazon, Azure and Alibaba, this project aims to create a virtual hyperscaler.
The infrastructure would make data and services available to applications based on artificial intelligence, while protecting EU rights, interests and intellectual property at the same time. In addition, it would be provider-neutral and would equally consider the interests of data producers, suppliers and users. The technical basis for GAIA-X is provided by organizations including International Data Spaces Initiative Association (IDSA), of which msg has been a member from the very start.
Involvement in architecture, software and product requirements
The technological foundations for the digital infrastructure are defined by the GAIA-X technology board. "We are developing a flexible architectural concept for the necessary software infrastructure," says Dr. Markus Ketterl, Senior Business Consultant at msg and active member of the board. In collaboration with the European IT experts, msg is defining the technical requirements for GAIA-X and the resulting functional architecture, as well as the relevant interfaces. Furthermore, msg is working to develop very specific security requirements. Know-how that msg has been able to establish and grow during its three-year membership in the ISDA.
Market demands European alternatives
As a long-standing industry expert, msg is in permanent exchange with customers from a variety of key industries. As a result, msg is convinced of the need for this planned European solution and is proud to be actively involved in shaping the data infrastructure.
"Customers today are taking a chance with their cloud strategy, a chance that they might run into a vendor lock and a chance that they might not have physical control over their data anymore. The call for a European solution is loud, especially when it comes to handling business-critical data and services," explains Dr. Stephan Melzer, Head of the Automotive Division. "We are proud to be contributing to a data infrastructure that addresses this challenge and that will position itself as a real alternative to established scalers in the long term."