Get a perfect handle on all your foreign trade activities
The increasing globalization of markets and the transnational trade that accompanies it means companies need an integrated IT solution that efficiently supports internal and external foreign trade processes, while also ensuring legal compliance.
SAP Global Trade Services (GTS) allows you to consistently standardize your foreign trade processes throughout your entire company. In addition, GTS helps ensure compliance with national and international laws and foreign trade regulations, as well as prepare the necessary documentation.
Our foreign trade experts have many years of collective GTS know-how that covers the following fields:
Sanction list checks for master and document addresses
Boycott list checks
Verification of legal provisions, e.g., foreign trade regulations on both the export and import side
Electronic compliance reporting
An overview of how it benefits you...
GTS monitors all processes on the inbound and outbound goods sides: Sanction list checks, embargo checks, import and export verification
Preference calculation, for variant configuration as well
Automated online check
Audit acceptability
National and international regulations
Global use
26 language versions
Printing of foreign trade documents
Risk and error reduction
msg as your partner...
Contact us if you would like to optimize your foreign trade processes and configure them to ensure legal compliance. Our experts have long-term GTS experience and are there to advise and assist you.
Even if you are not considering implementing SAP GTS at your company at the moment: our GTS consultants feel right at home in the foreign trade processes of R/3.
Get in touch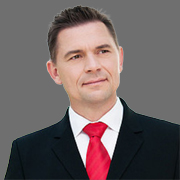 Ralf Heislmeier
Business Development
Manufacturing