iRE – Reinsurance in the Cloud
In light of growing product and process complexity, increasing data volumes and stricter regulatory requirements, primary insurers need to be in a position to react quickly and flexibly, even when it comes to passive reinsurance business. To do so, they need to vigorously drive the digitization and networking of their infrastructures and processes.
The solution lies in the cloud. With our iRE intelligent platform service, we are able to support the digital transformation of your passive reinsurance business. Benefit from a reinsurance software solution that helps you streamline your processes while also freeing up resources, all by automating routine tasks, such as the tasks involved in treaty management or claims processing. Furthermore, you will be able to reassess and optimize your reinsurance coverage and control your risks.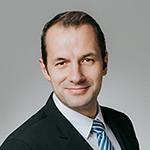 Andreas Weiss
Senior Vice President Innovation
Products & Development
msg Reinsurance in the Cloud (iRE)
How iRE works
iRE is amongst the first Software as a Service (SaaS) offerings running on SAP Cloud Platform and is able to independently adapt processes through self-learning.
SET UP

Program design
Treaty generation
Data structuring
Start learning mode

An expert defines the program and treaty parameters, structures the data in advance and creates or modifies the rules for reinsurance business, all with the help of a self-learning robot.

RUN

Simplified data input for risks, premiums and claims
Real-time editing
Maximum transparency

Transaction data is verified on a daily basis and data added as needed.

ENJOY

Reporting
Easy data exchange
Simulations

Business results are verified in real-time based on the verified transaction data. Reports and quarterly statements are generated automatically. Forecasts and as-if simulations are possible as well. Allowing you, e.g., to see what sort of impact changing the reinsurance rules would have or whether data can be exchanged with the reinsurer.
iRE Roadmap
iRE is updated on a regular basis with effective continuous development. Our next steps:

2018: Current version

2018: Current version
Development of the reinsurance application
Proportional reinsurance business
Basis communication

2019: New features

2019: New features
Cumulative and single risks
Non-proportional reinsurance business
Digital communication

2020 and beyond: The future

2020 and beyond: The future
Assumed business
Advanced reinsurance functions
As insurance and technology experts with more than 35 years of experience, we are well versed in all processes related to (re)insurance business and offer competent consulting and support for all matters related to iRE.
Contact us!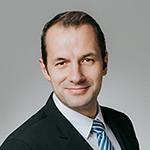 Andreas Weiss
Senior Vice President Innovation
Products & Development