Insurance companies which want to communicate efficiently and successfully with their customers require automated processes. These processes are obliged to be legally compliant, auditable, largely paper-free and need to work across all media. At the same time, individual and comprehensible customer contact must be ensured.
This calls for an integrated consideration of the input and output management from incoming mail through to archiving. Integrated output management systems (OMS) can support companies in increasing customer satisfaction and at the same time saving costs.
We combine cross-sector input and output management skills with sound expertise of insurance-specific processes. On this basis, we provide you with expert support in designing your document workflow:
Systematic document management and intelligent text modules reduce expenditure on individual and mass correspondence.
Product-based solution modules help reduce development costs.
Electronic forms and barcodes support input management.
The high quality of the recording and indexing of incoming documents and the reliable allocation to the correct employee minimize processing times – even with multi-channel sales and high volumes of correspondence.
Digital signatures for publisher's certificate and the customer's signature, e.g. using the new identification card with online ID function or biometric signature process, reduce paper volumes.
Postage class optimization and dispatch control across different sales channels reduce dispatch costs.
Get in touch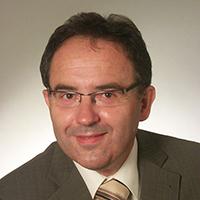 Ingo Gringer
Vice President Solution Consulting Insurance