Real-time insights with SAP Data Warehouse Cloud
A future-proof data warehouse must be able to process increasingly complex and large data volumes in an agile, scalable and effective way. The warehouse should also fit into different IT system landscapes and be understandable for business users. With SAP Data Warehouse Cloud (DWC), SAP has developed a solution that more than meets these requirements. Cloud-based and as part of the new SAP Business Technology platform, the Data Warehouse Cloud can be seamlessly integrated into the entire SAP ecosystem and non-SAP applications. This way, the Data Warehouse Cloud can be excellently used as an enhancement of the existing SAP BW/4HANA or as a stand-alone analytical platform. We will be happy to advise you.
SAP Data Warehouse Cloud Approaches
Harmonization between business requirements and technical necessities
In many companies, the data warehouse is the responsibility of central IT. New report requirements or adjustments of existing reports must often initially be requested from IT experts or the entire data model has to be adapted in a time-consuming process.
It is precisely in this area of conflict that the SAP Data Warehouse Cloud plays to its strengths. It helps
to resolve complex data silos,

to consolidate and combine data sources and

to establish a greater harmonization between business requirements and technical necessities.
By involving business units more in the reporting process, report requirements can be implemented in a much more agile and flexible way.
Cloud-based integration of data
Hybrid approach as a start
"With the integration of SAP Data Warehouse Cloud, our customers benefit from flexible and scalable data modeling. The holistic data integration and active inclusion of specialist departments into the analytical process makes DWC a highly interesting and future-proof data warehouse solution even in complex use cases."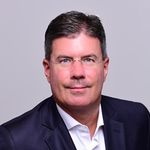 Dr. Jörg Schmidt
Area manager SAP Consulting

Our service and solution portfolio
As a certified SAP partner and industry expert, we make your SAP Data Warehouse Cloud a success.
Use the benefits of SAP Data Warehouse Cloud with msg
Fast data added value
In-memory data system for real-time analysis, single point-of-truth approach and fast data analysis with preconfigured contents
Transparent data modeling
Complete self-governance for IT departments and specialist users
Consolidate data and analysis functions
Comprehensive data management functions including data transformation, virtualization, integration, catalog, modeling and meta data management
User-friendly handling
Intuitive graphical user interface and collaboration options with colleagues in virtual work areas
Interface bandwidth
Seamless integration into the entire SAP ecosystem and also non-SAP applications (e.g., Hadoop or cloud services by Azure, Google or AWS).
Customized scalability
Size and processing power of the Data Warehouse Cloud can be freely scaled.
We make your Data Warehouse Cloud project a success.
Talk to our experts.