Sustainable maintenance for your success
In 2011, SAP unveiled the roadmap for the SAP ERP HCM suite that is so popular with many users. The objective was to replace the on-prem solution by a cloud solution "SAP SuccessFactors". However, the direct transition to a cloud-based HR solution was a less-than-ideal scenario for many companies. The results of a DSAG survey in 2020 with 3,100 participating companies made clear that many companies are not yet ready to move their HR system to the cloud. Asked which operating model they are likely to strategically implement in the next years, as many as 41 percent answered that they see SAP HR software exclusively or predominantly on-premises.
After these conclusive results, the German-speaking "DSAG" SAP community demanded that SAP respond to users and inform them regarding the future HR strategy.
The voices of the SAP HCM customers were heard. SAP extended the maintenance for the on premise ERP HCM solution until 2027.
The "Extended Maintenance" until the end of 2030 will also be offered, but for an additional fee – a surcharge of two percentage points on the existing maintenance base. By then, customers must have opted for a different solution. What the options for a new solution might look like is described below.
Back in 2018, SAP announced a new HR solution for those customers that want to remain on-premises in HCM but also want to actively deploy SAP S/4HANA in their companies. The new solution "SAP HCM for S/HAN" or "H4S4" for short, will be available from the third quarter of 2022 and will be supported by SAP until 2040. The functionalities of H4S4 is not expected to differ significantly from those of ERP HCM but the new solution has some unique features. The most important one is the underlying database technology – the SAP HANA database. SAP HANA is a high-performance in-memory database that can be used to analyze very large volumes of data in real time. The switch to H4S4 requires an "upgrade-like" migration of HR data to a HANA database and is supported by SAP with suitable migration tools and services. Otherwise, any functional extensions or "re-architecture" are not planned in H4S4. One of the exceptions is Travel Management, which will not be integrated in H4S4, but will be available as a part of S/4HANA starting in 2022. Customers can integrate the new H4S4 solution into an existing instance or operate it in a separate instance.
Another temporary HR solution will be made available in "Compatibility Packs". Compatibility Packs are copies of a classic business suite application that has been developed for S/4 HANA. The difference between Compatibility Packs and ERP HCM is that they do not contain Learning Solutions or Recruitment. Likewise, this solution does not recognize ESS and MSS users. Compatibility Packs do not depend on releases and can only be used for an on-premise solution, but only until 2025 (right of use expires on December 31, 2025). After that, a switch to H4S4 (on-premises) or SuccessFactors (cloud) is necessary.
Do you have any questions?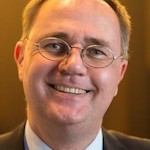 Thomas Klehn
Senior Sales Executive
Summary – Be spoilt for choice
Customers can choose from several scenarios for integrating their HR world into the S/4HANA environment.
Option 1: If the customer wants to roll out SAP S/4HANA, SAP HCM can be separated from SAP ERP and operated independently until a new H4S4 solution is available (Q3/2022). The customer can then migration from SAP HCM to H4S4.
Option 2: The customer does not separate SAP HCM and waits until the roll-out of H4S4 is available. Until then, either Compatibility Packs can be used if S/4HANA is already in use, or SAP ERP is operated together with SAP HCM without reference to S/4HANA until further notice. From Q3/2022 on, the customer can implement the new H4S4 solution.
Option 3: The customer can already migrate to SAP S/4HANA incl. SAP HCM using Compatibility Packs. Restriction: The Compatibility Packs can only be used until the end of 2025
Option 4: The customer operates SAP HCM on an independent instance without S/4HANA technology until 2027 or 2030 at the latest. The customer then has to switch to H4S4.
According to SAP, maintenance of the new H4S4 solution is planned until the end of 2040 This gives customers more flexibility and planning reliability as well as enough time to prepare for the new challenges of the cloud world. However, since SAP SuccessFactors does not yet offer a fully comprehensive solution for payroll and time management, many companies will probably cover their requirements with a hybrid landscape in order to use the best of both worlds.
In this way, talent modules such as Recruiting Management, Performance & Goals, or Learning Management can be mapped within SAP SuccessFactors and core modules such as Time Management and Payroll can be handled via HCM for SAP S/4HANA on-premises.