Are you already using the SAP PLM functions?
Product development results, processes and experiences in particular, all represent important company capital. The product data and processes you use in your product development thus need professional management – for new product lines, as well as for necessary changes during the product lifecycle.
The functions available through SAP Product Lifecycle Management (PLM) give you optimal support for doing so. This not only applies to the development processes within the company itself, but also company-wide for collaborating with partners, such as service providers, customers and suppliers.
Release 7.0 of SAP PLM also offers clear improvements in the user guidance, additional views for key production information and advanced, context-based authorization management.
Our service package:
We would be happy to help you with the implementation, further development or optimization of your requirements for SAP PLM. Our services range form initial analysis workshops and creating the concepts necessary for optimization, to the actual implementation itself. Naturally, we also provide support during the test and go-live phases and are happy to provide subsequent operational support as well.
An overview of the key functions of SAP PLM:
Managing development projects: Gateways, tasks, resources, scheduling, project portfolio and resource management
CAD model and drawing management for common CAD systems, e.g., SolidWorks, SolidEdge, Inventor, Pro/Engineer and CATIA
Document management and project files
Parts lists and BOMs
Classification
Integrated change management, such as development status and serial production changes
Variant configuration
Development-related calculations
and the cFolders data exchange platform.
How you benefit from SAP PLM:
Comprehensive exchange of product and plant data.
Fast product development
Lower overall operating costs
Higher product quality
Improved production processes.
msg as your partner...
Our consultants have the business and technical competence necessary to realize every detail of the PLM functions and the integration thereof when it comes to logistics and cost accounting. Thanks to our extensive industry experience, we are very familiar with the unique features of PLM for different industry sectors, such as construction and furniture, mechanical and plant engineering, as well as producing operations.
Get in touch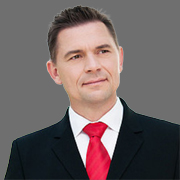 Ralf Heislmeier
Business Development
Manufacturing