Efficient variant management
A large number of variants are being offered for basic products in an attempt to address the specific requests of the end customer and to set oneself apart from the competition over the long term. This not only increases complexity, but also the number of models offered. An entire range of configuration options, and thus variants, are even available for standard models, such as cabinets, if the customer so desires.
However, what good is a wide sales portfolio if you cannot manage the master data that comes with it? The SAP Variance Configuration (SAP LO-VC) is the perfect tool for storing a data model in your system that has been tailored to your specific needs, a data model that contains the variant configuration. Not only can this model be integrated for sales, but across all processes. Use of the variant configuration is scalable to meet each customer's specific needs.
Our service package...
We specifically offer support for:
Design of the basic variant configuration structures in the fields of:

Sales
Production
Purchasing
FI/CO
Project system

Configuration data analysis
Interface design
Our services range form analysis workshops and creating the concepts necessary for optimization, to the actual implementation itself. Naturally, we also provide support during the test and go-live phases and are happy to provide subsequent operational support as well.
msg as your partner...
Thanks to our extensive project expertise in the field of variant configuration, we are familiar with the most common requirements our customers in producing industries have. They are precisely what the development of our VC solution was based on and we have used the solution to optimize the requirements for data management, as well as process management.
We look forward to helping other variant producers, such as:
Furniture industry
Mechanical and plant engineering
Project producers
Manufacturers of renewable energy
House construction
As well as the sanitation industry.
Schedule your first workshop with us today, so we can work together to identify your VC optimization potential!
Get in touch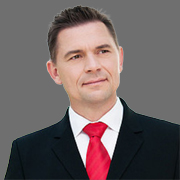 Ralf Heislmeier
Business Development
Manufacturing