Warehousing with standard processes
The SAP Logistics Execution system (SAP LE) is part of SAP EP and contains an LE-WM module for warehouse management. SAP LE-WM is an established warehouse management product for smaller warehouses that uses standard processes. One distinct advantage is that is can be smoothly integrated into the ERP system, although SAP LE-WM can still be installed locally. When used with yard management and shipping and transport processes, this module covers many of your company's operational logistics processes. Furthermore, the wide installation base ensures stability.
Our service package:
Analysis workshops
Design and optimization of your warehouse processes
Creation of necessary concepts
The implementation itself
Support during the test and go-live phases
Not to mention documentation and operational support.
The benefits for you...
The standard version of SAP LE-WM provides comprehensive support for mobile processes on a forklift-mounted or hand-held terminal. Any requirements that exist for forklift management or a multi-phased transport process can be realized with the SAP Task and Resource Management module 9SAP LE-TRM). SAP LE-TRM also allows improved indirect coupling of material flow systems and facilitates processes, such as value added services.
msg as your partner...
As a competent partner in all aspects of SAP logistics processes, we offer a strategy for implementing LE functions that allows the greatest possible integration into neighboring processes, a strategy optimized to meet your company's needs.
Get in touch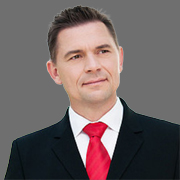 Ralf Heislmeier
Business Development
Manufacturing