We optimize your payment transaction processes
With Financial Services Collections and Disbursements (SAP FS-CD), processes in collections and disbursements can be handled quickly, cost-effectively, highly automated, yet with the utmost flexibility. SAP FS-CD has therefore long been an established standard in the German insurance industry.
As a long-standing, experienced SAP partner, we combine technical expertise in the area of collection and disbursement processes with sound technological know-how. We would be happy to assist you in the implementation, further development and operation of SAP FS-CD with comprehensive business consulting and technical expertise.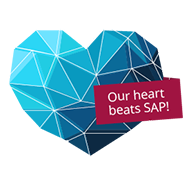 Do you have any questions?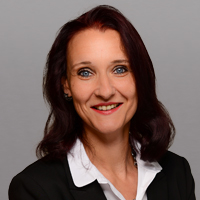 Yvonne Grau
Head of Business Area
Insurance SAP Consulting
SAP FS-CD – the central posting interface
Source Systems
Premiums

Commissions

Loss payments

Reinsurance accounting

Fund postings
SAP FS-CD
Automatic payment transactions

Dunning procedure

Broker collections

Correspondence/Billing

Processing of incoming payment

Generation of outgoing payments
General Ledger
Classic FI and new general ledger

Profit centers

Profitability analysis

Cost centers

Cash management
The benefits of SAP FS-CD
Central View of All Business Partners
SAP FS-CD supports collection and disbursement processes across all lines of business - regardless of whether the customer is billed directly or via brokers.
Highly Automated Payment Transactions
SAP FS-CD offers efficient mass processing and allows, among other things, adaptable clearing logic, flexibly configurable dunning processes and interest calculations. It also supports broker collection and the creation of payment plans.
Central Posting Interface for all Insurance Systems
SAP FS-CD acts as the central posting interface for portfolio management, claims and commission management, and coinsurance and reinsurance.
Seamless Interfaces
SAP FS-CD seamlessly integrates the general ledger, reducing reconciliation effort.
We are recognized and certified