Individuell gestaltete Befragungen
Gerne übernehmen wir sowohl die Entwicklung qualitativ hochwertiger Fragebögen als auch die Befragung für Sie. Sie können entlang des gesamten Produktlebenszyklus und zu unterschiedlichen Phasen Ihrer Studie unterschiedliche Befragungen durchführen lassen.
Echtzeitanalysen
Dank unserer Echtzeitanalysen können Sie jederzeit den aktuellen Stand Ihrer Studienergebnisse abrufen und nutzen. Auf Knopfdruck erhalten Sie schon vor dem Studienende alle Daten und Analysen, klar und übersichtlich dargestellt.
Schnelle Ergebnisse
Während Ihrer Studie werden Studienteilnehmende aus Ihrem User Panel auf ihren Mobilgeräten benachrichtigt, sobald eine neue Umfrage vorliegt. Gleich nachdem die Teilnehmenden ihre Arbeitsergebnisse eingereicht haben, erhalten sie automatisch Bewertungspunkte und ein faires Entgelt.
So erhalten Sie schnell hochwertige Ergebnisse.
Perfekter Fokus: die eigene Online-Community für Ihr Unternehmen
Niemand weiß besser, was Ihre Kunden und Kundinnen erwarten als diese selbst. Daher bietet Ihnen msg.passbrains eine exklusive Online-Community für Ihr Unternehmen. Hier können Sie die User Ihrer Produkte und Services direkt in Ihre Markteinblicke, Ideation, Nutzererfahrung und Testing einbeziehen. Mit diesem Feedback sichern Sie den Erfolg Ihrer Anwendungen und stärken gleichzeitig Ihre Kundenkommunikation und Markenbindung.
Auch in Ihren Mitarbeitenden steckt wertvolles Potential für die Zukunft Ihres Unternehmens. Sie haben oft tiefe Einblicke, finden wertvolle Lösungen und wollen Teil einer Erfolgsstory sein. Mit Ihrer Online Community von msg.passbrains können Sie, freie Kapazitäten Ihrer Mitarbeitenden nutzen und bei Bedarf spezifische Fähigkeiten identifizieren und abrufen während Sie deren Motivation, Engagement und Identifikation mit Ihrem Unternehmen fördern.
Wie mit der passbrains Crowd werden die Mitglieder Ihrer eigenen Online-Community nach Ihren spezifischen Kriterien ausgewählt und je nach Verfügbarkeit zur Teilnahme an Ihren Projekten eingeladen. msg.passbrains nimmt Ihre Kunden, Kundinnen und Unternehmensmitarbeitenden schnell und weltweit in Ihre Online-Community auf.
So schaffen Sie mit msg.passbrains in allen Phasen des Lebenszyklus Ihres digitalen Produkts eine Win-win-Situation für Ihr Unternehmen und Ihre Kunden.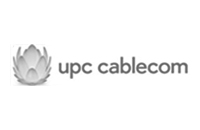 Fabrizio Campanale
Director Entertainment and Connectivity, upc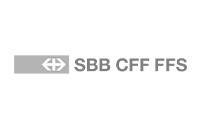 Vladimir Vasic
Testmanager SBB Swiss Federal Railways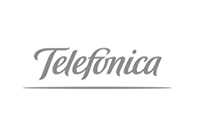 Niv Segev
Quality Engineer, Telefonica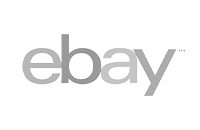 Michael Palotas
Head of Quality Eng. Europe, ebay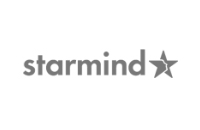 Pascal Kaufmann
CEO, starmind
Anders Emmerich
CEO, aligned
Erfüllen Sie mit Ihren Produkten und Services Kundenwünsche?
Möchten Sie mehr über die Einbindung Ihrer Kunden in Ihre Kampagnen und Projekte erfahren und Teil unserer Community-Erfolgsgeschichte werden?