Branchenlösung basierend auf S/4HANA
Agility in companies
The world is becoming increasingly complex. And not everything can be fully panned in complex environments. On the one hand, changes require a quick response. On the other hand, the best solution in the complex environment cannot be predicted in detail. Feedback must be obtained in short cycles for a precisely fitting and thus valuable solution. Agility enables a high speed of reaction to changes as well as a consistent focus on added value.
This dynamic environment presents a wide range of challenges in a multifaceted variety of areas of expertise. Dealing with it requires knowledge that is as broad as it is deep. No single person can do this completely. Every day, we gain new experience in different industries and in dealing with diverse technologies and methods. We develop our solutions according to the latest methods and standards in areas such as Design Thinking, Scrum, Kanban or BizDevOps. We also contribute this knowledge to our customer projects. In a word, we have the necessary methodological experience, knowledge and skills to use the most appropriate method for the situation.
On this basis, we offer you a comprehensive range of services in the field of agility:
Do you have any questions?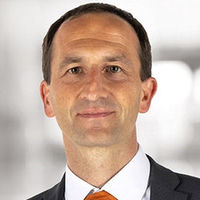 René H. Warweitzky
Head of Center of Competence
Project Management and Agility
msg Research
Standardized as well as individual trainings (introduction to agility, Scrum and Kanban). As preparation for the certification for scrum master and product owner
Supported by experienced, specially trained coaches for scrum master, product owner and leadership / management
Individual coaching on the targeted use of individual strengths in everyday work (Gallup StrengthsFinder)
Assessments for teams and support for improvement measures.
Workshops hosted by our experienced coaches
Effective development and refinement of a product vision using creativity techniques
Consulting & support when implementing agile working methods, incl. scaling (borrowing from LeSS, Nexus, SAFe, Scrum@Scale, Spotify, etc.)
Active support of the agilization of individual teams up to complete units
Imparting the methodological competencies and frameworks from agile project management in the form of individual and interactive workshops
Adaptation of agile working methods in linearly organized companies
Implementation of change measures in the area of communication, culture, values
Optimal preparation of teams with regard to the individual expectations of agile procedures
Empowering teams to transition to and improve agile ways of working
Creation of strategies and implementation concepts for the adaptation of agile methods (BizDevOps) for IT services and support during the adaptation in the CI/CD environment
Direct support as scrum master / agility master / agile coach / agile developer / agile tester
Complete project implementation around Enterprise Agile frameworks such as SAFe, LeSS, Spotify.
Development of the organizational target image as well as implementation of classical, hybrid or agile organizational forms
Development of classic or agile / lean change management concepts to support the change process
Do you have questions or need more information about our services in the area of agility?
Contact us!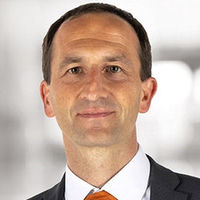 René H. Warweitzky
Head of Center of Competence
Project Management and Agility
msg Research