We know the ITC industry inside out and speak our customers' language. For 20 years, we have been helping companies to develop ITC strategies, designing and tendering the ideal communications infrastructure and providing quality-assured rollout support during migrations. In doing so, we attach great importance to providing our customers with holistic, individual and future-proof advice.
Independent consulting is important to us. Therefore, we do not focus on specific products, but rather place the emphasis on use cases and their commercial and technical implementation with regard to communication solutions. In addition to provider certifications, our broad industry knowledge also helps us here – from retail with many stores, to industry with its automation, to banks with their high security requirements. In addition to the private sector, we also serve the public sector.
We are the business consultants of the msg group for ITC strategy and its implementation
Data & facts from 500 successful projects
Networking
more than
6,000
locations
Migration of
more than
25,000
TC ports
Negotiation
of more than
120,000
mobile phone cards
ITC solutions
for more than
200,000
users
Management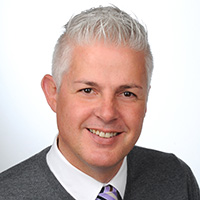 Bernhard Allwang is managing director of msg communications GmbH since 2006.
He has been part of msg communications GmbH since 1996, six years of which as head of sales. He is also responsible for Infrastructure Solutions South and Communications at msg services ag.
Before joining msg communications GmbH, the trained communication electronics engineer worked as a systems engineer at msg systems ag and headed the technology department at a subsidiary of a large insurer.